Mother Of Mexico Toddler Abandoned At Border Found, New Mexico Police Say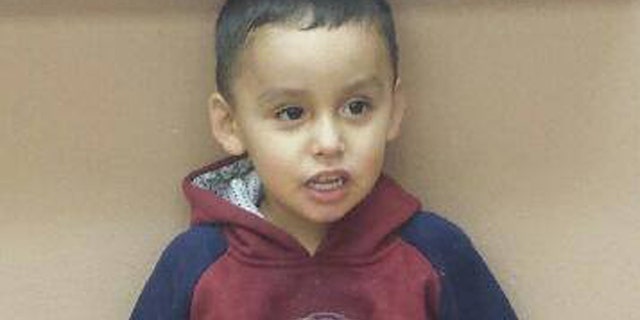 They call him Adrian.
Border Patrol agents found the toddler alone in the New Mexico desert on Saturday night, according to published reports.
Now, the Facebook page of the police from Sunland Park announced that they have located the child's mother.
"We have located the mother...We will keep you all posted!"
Border Patrol agents found the boy after they responded to a sensor alert Saturday night area near Posey Trail and Anapra near the border fence in the area, according to the El Paso Times, which attributed the information to Ramiro Cordero, a Border Patrol agent.
They saw a man with the boy, authorities said. The man reportedly fled, leaving the boy behind, after he saw a Border Patrol agent in the area, which had temperatures below 40 degrees.
The child has been placed in state custody while authorities try to determine who he is and track down family.
"We are in the process of trying to verify whether she is indeed a relative of the boy," said the police chief, Jaime Reyes, before the news about the mother being found was announced. "The woman is from Mexico."
"We are working with the Mexican consulate's office to help find the boy's parents or other relatives," Reyes said. "The boy, Adrian, is in good health. He was turned over to state child protective officials and is staying with a foster care family for now. The detectives are working some leads on who his parents or other relatives might be."
Follow us on twitter.com/foxnewslatino
Like us at facebook.com/foxnewslatino