Mother of American who sneaked into North Korea has not spoken to son, says 'pain is deep'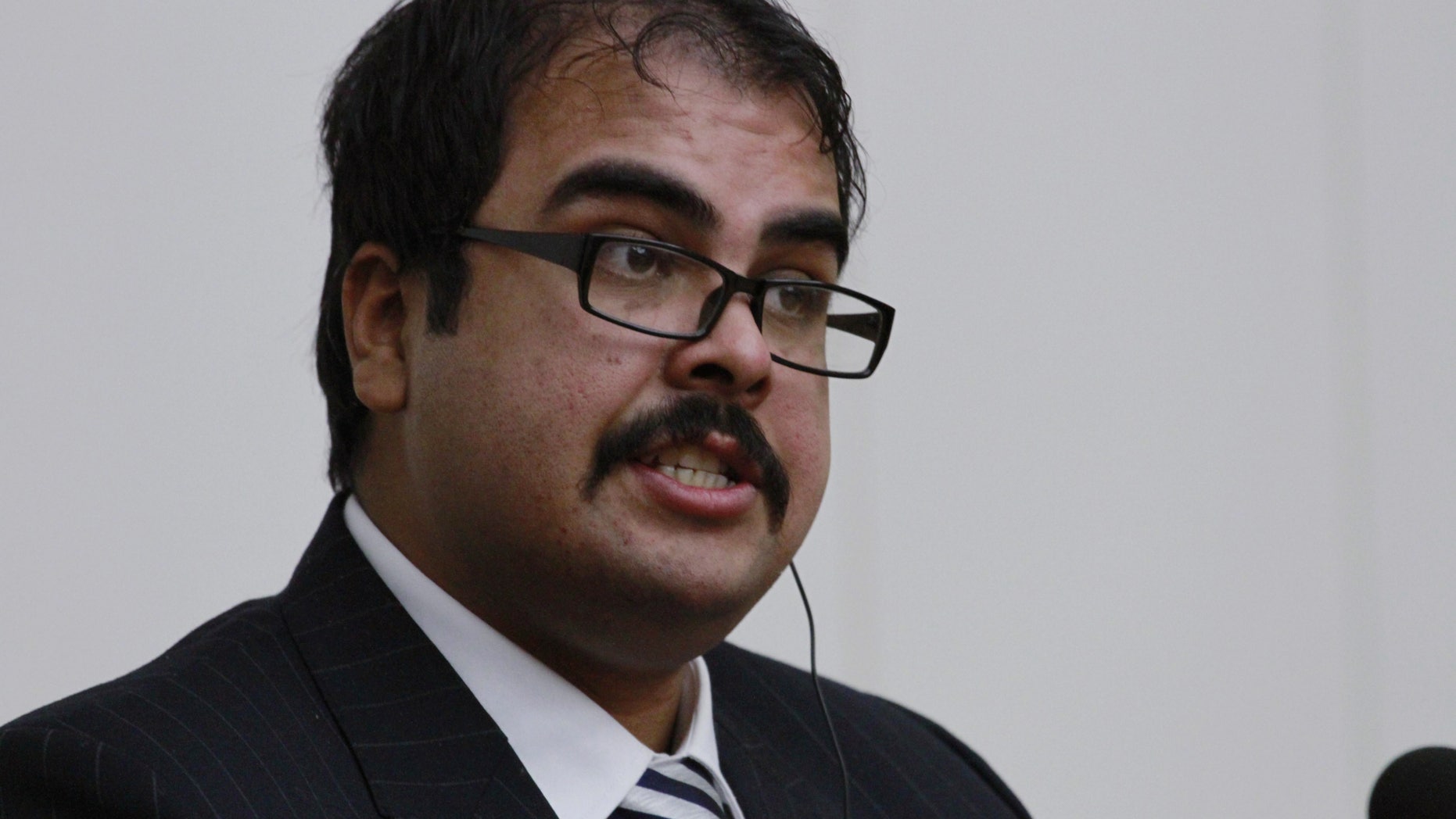 The Texas man who was caught in North Korea over the weekend after illegally crossing into the country is expected to arrive in the U.S. this week, his mother said.
"I want to give thanks that he is well, that North Korea has pardoned him," his mother, Patricia Sanchez, told Fox News Latino.
"It's been very difficult, the pain is deep but with faith my son is alive," she added in a phone call from El Paso, where she resides.
Sanchez, also identified as Patricia Eugenia Martinez, said she has not been able to contact her son and that she learned of his whereabouts through the media.
Speaking in Spanish with a heavy Mexican accent, she told FNL that Arturo Pierre Martinez, 29, is her only child.
Martinez was presented to the media on Sunday by Korean authorities as a deserter. They said he was not put into custody and that he is seeking asylum in Venezuela.
Details of how and when he got into the country were not immediately clear.
The mother told CNN Sunday that her son was bipolar and earlier had tried to enter North Korea by swimming across a river. She said he was stopped and shipped back to the United States, where he was placed in a California psychiatric hospital.
"He is very smart and he got the court to let him out, and instead of coming home to us he bought a ticket and left for China. He took out a payday loan online and left for China," she told the network.
She said the U.S. Embassy in Beijing was looking for him.
In his comments to reporters, Martinez strongly criticized the U.S. for alleged human rights violations.
"The illegal war carried out against the nation of Iraq serves as a perfect example of how the U.S. government acts much like a mafia enterprise by criminally plundering entire nations of their resources, strategic reserves and economies instead of smaller-scale business and individuals, and does so without a code of ethics," he said in a video released by the official Korean Central News Agency.
Martinez's comments came amid North Korea's own loud protests of a resolution in the United Nations that could open the door for its leaders to face charges of crimes against humanity for human rights violations, raising questions of whether Martinez was trotted out to the media for propaganda purposes.
North Korea recently released three Americans — two who had entered the country on tourist visas and Kenneth Bae, a Korean-American missionary who had been convicted of "anti-state" crimes.
The Associated Press contributed to this report.