Moscow courts convicts student for trip to Syria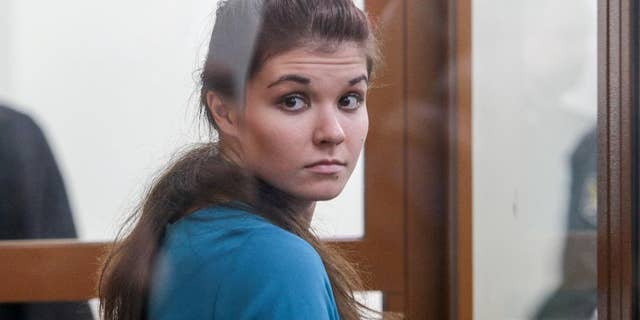 MOSCOW – A Moscow court has sentenced a 20-year old university student to four and a half years in prison for trying to join Islamic State group fighters in Syria.
Varvara Karaulova was detained last year in Turkey as she was reportedly trying to cross the border into Syria.
Karaulova, who had adopted Islam, said she fell in love with a man she met online and wanted to marry him.
The Moscow District Military Court on Thursday found her guilty of "preparing to join a terrorist organization" and rejected her pleas that she had no intention to fight in Syria.
More than 3,000 Russians are believed to have gone to fight alongside Islamic State militants in Syria from Russia. Most of them, unlike Karaulova, are men from Russia's predominantly Muslim regions.