Moscow court upholds 20-day jail term for Navalny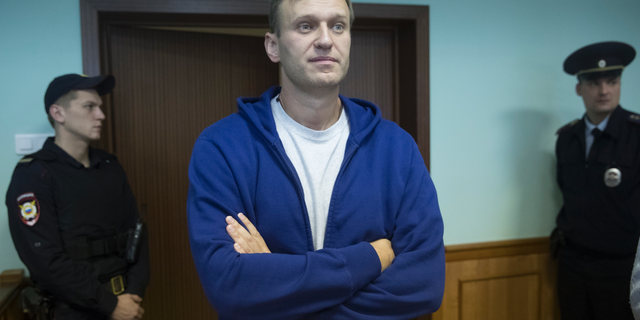 MOSCOW – A Moscow court has upheld a 20-day jail term for opposition leader Alexei Navalny while police have searched his Moscow headquarters ahead of planned protests.
Navalny was handed the sentence Monday for calling for last week's unsanctioned protest in Nizhny Novgorod. He appealed the verdict to the Moscow City Court, which upheld it Friday.
Navalny has declared his intention to run for president in the March 2018 election, even though a criminal conviction he calls politically motivated bars him from running.
The 41-year old anti-corruption crusader has organized several waves of protests this year, and another series of such demonstrations is set in nearly 80 Russian cities for Saturday, when President Vladimir Putin turns 65.
Putin hasn't yet declared his intention to seek re-election, but he's widely expected to run.