Morocco court sentences over 130 over football violence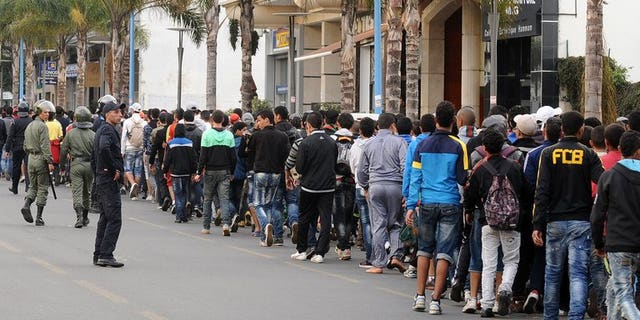 CASABLANCA (AFP) – A Moroccan court handed more than 130 people accused of football hooliganism before a match in Casablanca sentences of up to three years in prison, a judicial source said on Friday.
But only 17 will go to prison under the verdict issued late Thursday, the source said, while 114 received suspended jail terms and three were acquitted.
They were all on trial on charges of "disturbing order and causing damage to public and private property" before a match between Raja Casablanca and FAR Rabat on April 11.
Violent incidents between football supporters in Morocco are relatively common but it was the first time that so many fans accused of violence have stood trial at once.
Parliament is due to pass measures to tackle hooliganism in the country's football grounds soon, including harsher sentences of up to five years in jail.