More than 90,000 people have fled Islamic State advance in Iraq's Anbar province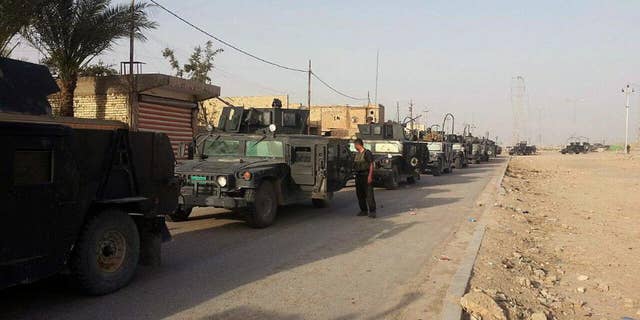 BAGHDAD – A United Nations humanitarian agency says more than 90,000 people have fled the Islamic State group's advance in Iraq's western Anbar province, which has set off fierce fighting in and around the provincial capital Ramadi.
The Office for the Coordination of Humanitarian Affairs said Sunday that civilians are fleeing Ramadi as well as three nearby villages captured by the IS group a few days ago.
OCHA says in a statement that humanitarian agencies have moved quickly to provide assistance, including food, water and shelter.
Iraqi troops backed by Shiite militias and U.S.-led airstrikes managed to dislodge the IS group from the northern city of Tikrit earlier this month.
But troops have struggled against the militants in Anbar, which saw some of the heaviest fighting of the eight-year U.S. military intervention.