More Iranians 'buying' passports in other countries to evade US travel ban, sanctions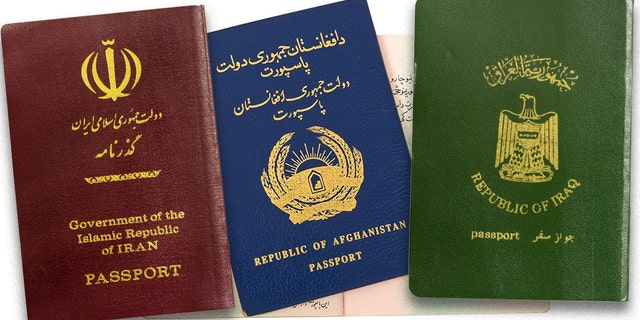 More Iranians are paying big money to buy passports in neighboring countries through bribery or fraudulent information, in a bid to evade U.S. sanctions and the Trump administration's travel ban on Iran and six other nations, multiple sources have told Fox News.
The Iranians are getting passports from a number of nations, sources said. But Iran's influence with some elements of the Iraqi goverment is now so prominent the issuing of passports through payoffs and corruption there has become a growing concern, Iraqi and other sources told Fox News.
"It means that Iranians aren't then flagged as being from a country barred by the United States," one Iraqi insider told Fox News. "Mostly, it has been used by business people and merchants wanting to get around the economic sanctions and continue doing business with the West."
One longtime Iraq-based, Western security expert stressed the Iranian influence inside Iraq has become "significantly heightened" since the ISIS onslaught, along with the establishment of a "Shia corridor" that enables unprecedented access – from Tehran through Baghdad, onto Damascus and then Beirut, posing a direct threat to Israel's security.
Several counter-terrorism specialists in the U.S. also affirmed that security concerns over the passport issue have been heightened in recent months.
"It is going on, and it is not difficult to do – especially if you have a friendly government helping you out," noted a former intelligence official currently working as a counter-terrorism consultant in the Middle East. "Iran has many allies in high-level positions in Baghdad."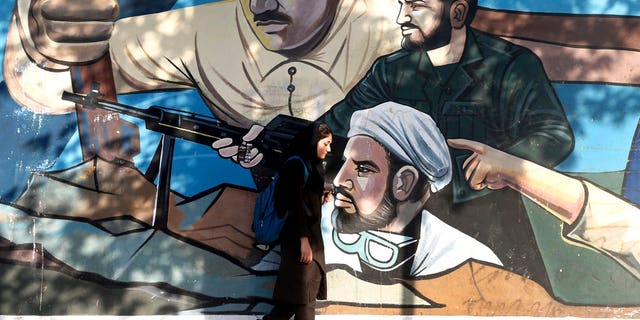 Sources also believe the passport issue may be a factor in the assassination of three Iraqi officials in just the last three months. The director of a provincial Iraqi Citizenship Department, Col. Amer Qasem Mohammed, and his aide, Lt. Col. Shaker Mahmoud were killed on Wednesday afternoon by gunmen on the road between Diyalah, near the Iranian border, and Baghdad.
And in late June, Col. Safa Hassan al-Dulaimi – the head of the directorate of passports in the southern Iraqi province of Babil – was assassinated in broad daylight on his way home. Several Iraq sources claimed the motive behind the assassination stemmed from his refusal to issue forged Iraqi passports to the powers behind the Iranian-backed militias.
Long-running international sanctions against Iran were lifted following the 2015 signing of the Iran nuclear deal, formally known as the Joint Comprehensive Plan of Action (JCPOA). But President Trump in May pulled the United States out of the controversial agreement, prompting the U.S. Treasury to institute new sanctions against money transfer services, some state-operated airlines, as well as individuals aligned with the Iranian Revolutionary Guards and missile program.
A full slate of U.S sanctions will be reimposed by November.
The Iranian government does not officially permit its country's citizens to hold a second passport. But intelligence bureaucrats are known to allow select business figures to carry other passports for ease of travel, and doing business abroad.
Several Iraqi officials denied the notion of a fraudulent passport operation.
"Iraqi passports are issued with a high security standard and it is impossible to make forged passports through the institutes or through the officers who issue them. We get the eye cornea prints and fingerprints, we guarantee high security," General Saad Maan Al Mousawi, a spokesperson for Iraq's Ministry of the Interior, told Fox News. "But I say it is possible to fake the passports after they have been issued, if someone lost their passport or it was stolen, it could be forged. But not through legal ways."
US WITHDRAWAL FROM IRAN DEAL HELPING WIND DOWN YEMEN WAR, OFFICIALS SAY
EXILED AFGHAN LEADER, AND ONE-TIME U.S. ALLY, WARNS AGAINST "PEACE" WITH TALIBAN FROM POSITION OF WEAKNESS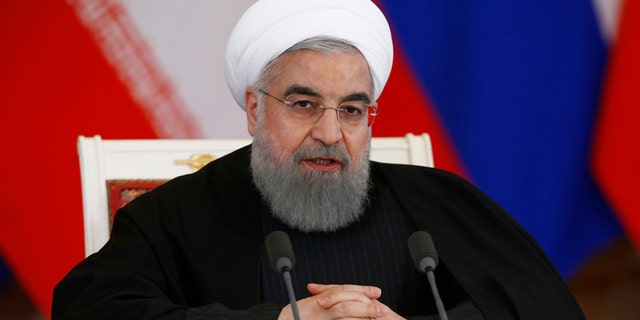 Another high-ranking ministry official, who requested not to be named as he was not authorized to speak to the media, also insisted Iraq has not issued fraudulently passports for Iranian nationals. He said that if Iranians who could legitimately claim Iraqi citizenships want a passport, they must first obtain Iraqi national documents "which is not easy, is a long procedure, and requires the father to be Iraqi."
But Iraq isn't the only neighboring country doling out passports to Iranians.
According to one Afghan government official, the problem is most evident in the border province of Herat, where national identification cards can be easily purchased on the black market, or through unscrupulous channels, thus making it significantly easier to obtain a passport under false pretenses.
One Kabul authority said Iranians have been known to pay between $5,000 and $10,000 to acquire all the needed documents – beginning with a national identification card – which then allows them to apply for a second passport.
While both the Iraqi and Afghanistan passports have little value on the internationally recognized Henley index of travel freedom, both ranking close to the bottom, their holders are not on the U.S. travel ban list. Moreover, in the latest available Corruptions Perceptions Index, unveiled in February, Iraq ranked as the 169th most corrupt country out of 180, while Afghanistan fell almost at the bottom, standing at 177.
Representatives for Iranian and Afghanistan governments did not respond to a request for comment.
"The proliferation of forged documents enables a host of illegal activities, like the travel of sanctioned or wanted individuals and other forms of illegal immigration. It is also a deliberate attack on the authority to secure its borders," said David Ibsen, Executive Director of the not-for-profit, non-partisan policy organization Counter Extremism Project (CEP). "This is not surprising, as Iran will do what it can to circumvent sanctions."
And the problem isn't contained in neighboring countries like Iraq and Afghanistan.
A Reuters investigation published in June revealed the Comoros Islands, a small nation off the east coast of Africa, suddenly had to cancel the passports "purchased" by more than 100 Iranians –including those of senior executives in industries all targeted by international sanctions.
The legitimate purchase of a passport in some countries is legal, and traditionally tied to individuals agreeing to invest a certain amount of money to boost small economies. This so-called "citizenship by investment" has been used by Iranians in a number of countries.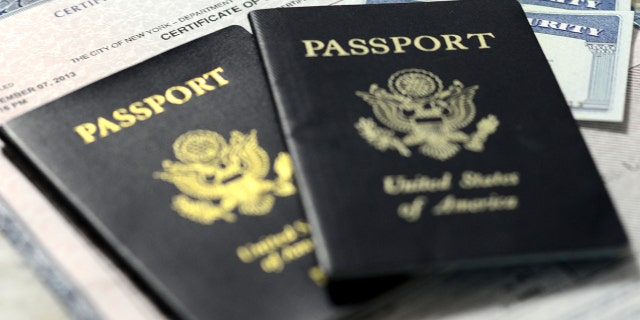 "Diplomats and security sources in the Comoros and the West are concerned that some Iranians acquired the passports to protect their interests as sanctions crimped Iran's ability to conduct international business," the Reuters report stated. "While none of the people or companies involved faced sanctions, the restrictions on Iran could still make a second passport helpful. Comoros passports offer visa-free travel in parts of the Middle and Far East and could be used by Iranians to open accounts in foreign banks and register companies abroad."
Iranians are also among the largest national groups to be buying up passports as part of the Citizenship by Investment program for the Commonwealth of Dominica, as well as the island of Grenada. Passports from those countries allow visa-free travel to more than 100 countries.
This is not a new problem, some experts told Fox News.
A July 2013 congressional hearing on homeland security documented "the acquisition by hundreds and perhaps thousands of Iranian nationals of legitimate, original passports, codulas, and other national identity documents from Ecuador, Panama, Venezuela and Bolivia" had been granted largely to operatives in the Quds Force, Ministry of Intelligence and other intelligence services in Iran who can then "move across the region relatively undetected because they are no longer identifiable as Iranians."
Recommendations at the time were made to "focus on the thousands of passports" that had been issued by these countries to Iranians, given the "vast bulk of people receiving these passports by complicit governments" were not tourists but agents "whose primary objective is to find vulnerabilities and points of entry into the United States, identify vulnerable targets in the region and prepare a military response if Iran's nuclear program were to be attacked."
The small Caribbean island of St. Kitts and Nevis drew the indignation of the U.S. Treasury Department in late 2014 after three suspected Iranian operatives were seized using St. Kitts passports to launder money at the behest of banks in Tehran, in violation of U.S. sanctions.
Furthermore, more than 5,000 passports then had to be annulled as they did not have listed a birthplace or were awarded to individuals who had changed their names.
The island did make a formal announcement in 2011 that going forward, Iranian investors would be suspended from participation in the citizenship by investment program, citing the "unfolding events coming from the international community" and re-asserting its own position as a "country friendly to all, and an enemy to none."
But Iranians living abroad were, according to National Interest, were still applying for the citizenship in droves.
In August this year, Citizenship by Investment Unit (CIU) of Saint Lucia suddenly announced Iranians were no longer eligible for the program, saying they were "unable to undertake due diligence checks on site in Iran and validate documents issued from Iran." No mention was made of second citizenships already issued.
"We know that much of the international Islamist terrorism is being directed by the Iranian Revolutionary Guards Corps (ICRG). If entrants can acquire a passport from an ESTA eligible country, then they could more easily gain entry to the U.S," noted Tom Wilson, Research Fellow in the Center on Radicalization and Terrorism at the Henry Jackson Society, referring to the "Electronic System for Travel Authorization," which facilitates visa waivers to the U.S.
"Iranians who hold second passports may well be able to buy property in the U.S, or do business with ordinary Americans," Wilson said. "In particular is the concern that key Iranian figures will use these passports to try and avoid the full effects of sanctions."
One British-based lawyer – a leader in facilitating legitimate pathways for people to procure second nationalities through investment – told Fox News that since Trump took office, and made clear the Iran nuke deal was in jeopardy, there has been a sharp pullback in taking on Iranian cases.
"It's not worth the hassle," the lawyer said.
A spokesperson for the U.S State Department insisted national security remains the top priority when adjudicating visa applications.
"Every prospective traveler to the United States undergoes extensive security screening. Maintaining robust screening standards for visa applicants is a dynamic practice that must adapt to emerging threats," the representative insisted.
"We are constantly working to find mechanisms to improve our screening process, allow travel and immigration to the United States while protecting U.S citizens and excluding individuals who might pose a threat."
But security experts emphasized that while U.S technology and screening is top-notch, it is not unassailable.
"As long as the demand is there, criminals will find a way," said Larry Johnson, former Secret Service agent and now CEO of CyberSponse. "In the meantime, the United States Government has to remain vigilant."