Mladic lawyers call for his acquittal at UN genocide trial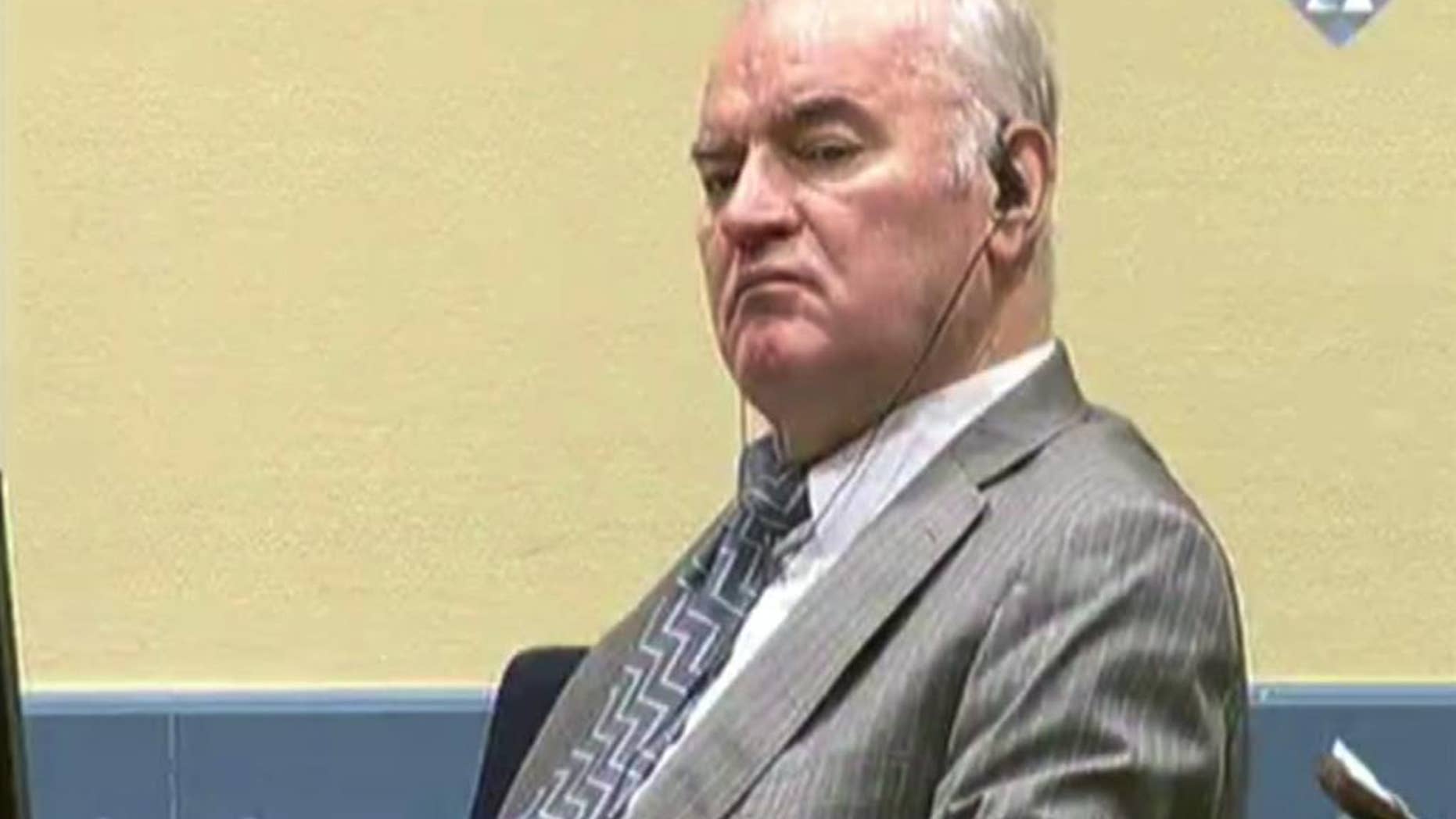 THE HAGUE, Netherlands – Defense lawyers for Gen. Ratko Mladic have called on U.N. judges to acquit the former Bosnian Serb military chief, arguing that prosecutors at his long-running trial failed to prove that Mladic was guilty of orchestrating atrocities by Serb forces throughout the 1992-95 Bosnian War.
Defense lawyer Dragan Ivetic on Tuesday told the International Criminal Tribunal for the Former Yugoslavia that "we believe the only fair and just outcome is an acquittal due to the fact the prosecution has failed to meet its burden of proof as to Gen. Ratko Mladic."
Prosecutors last week demanded that Mladic be convicted and given a life sentence, telling judges that any shorter sentence would be "an insult to the victims, living and dead, and an affront to justice."