Missing in deadly Brazilian dam burst unlikely to be found, governor says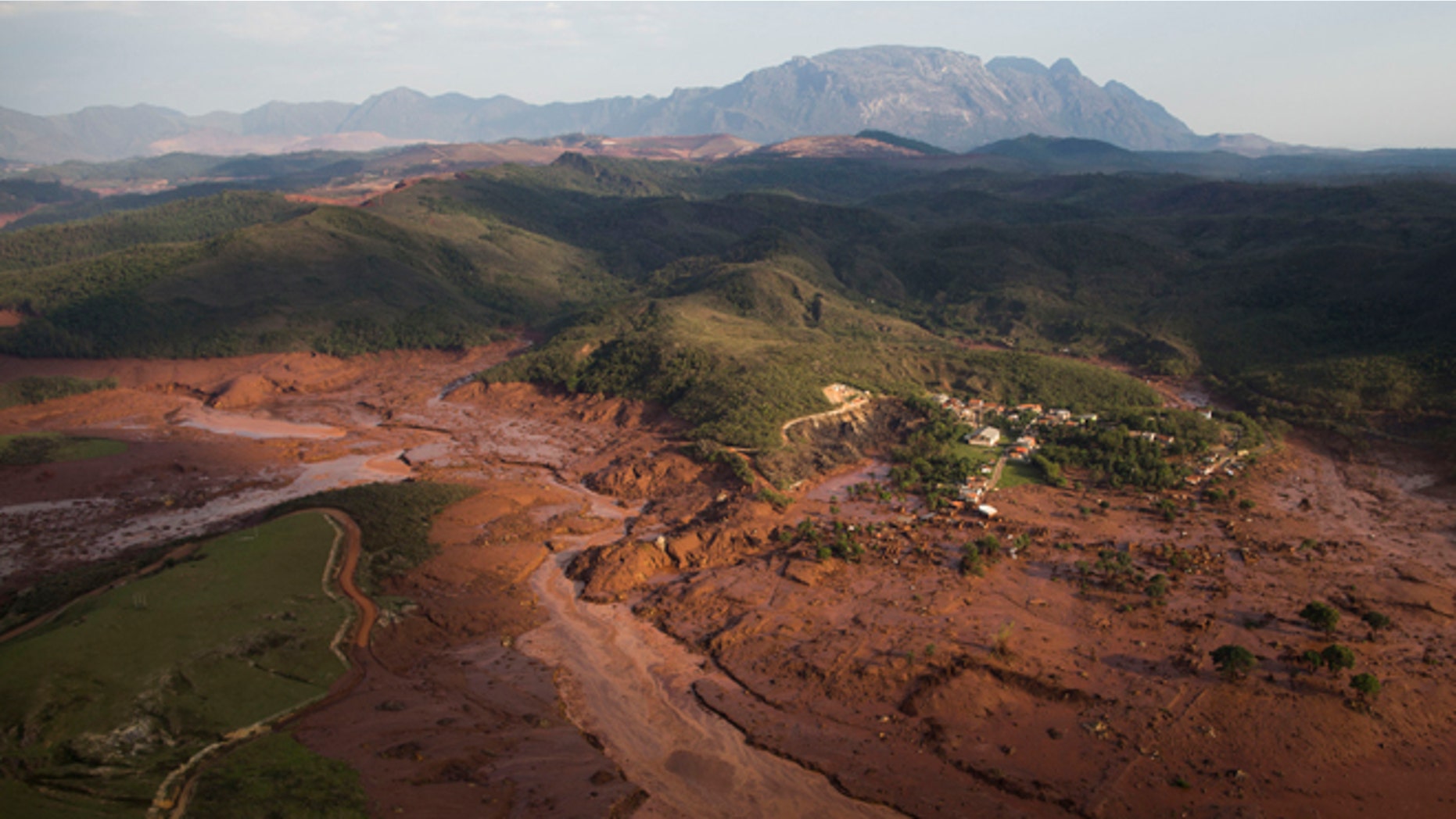 RIO DE JANEIRO (AP) – The governor of the Brazilian state where a flood of mud and water submerged a village last week after two dams breached at a nearby iron ore mine says there is little hope of finding those missing.
Minas Gerais Gov. Fernando Pimentel says it is still not known what triggered Thursday's failure of dams at the Samarco mine.
Speaking at a Sunday news conference, Pimentel called the accident "a tragedy of great dimensions."
At least one person is confirmed dead and more than two dozen are thought to be missing, though the number remains in flux.
Local officials have said pockets of survivors may still be holed up in isolated areas.
Helicopter searches for survivors resumed Sunday morning despite rainy conditions that have hampered rescue efforts.