Missing Berkeley student killed running across Los Angeles freeway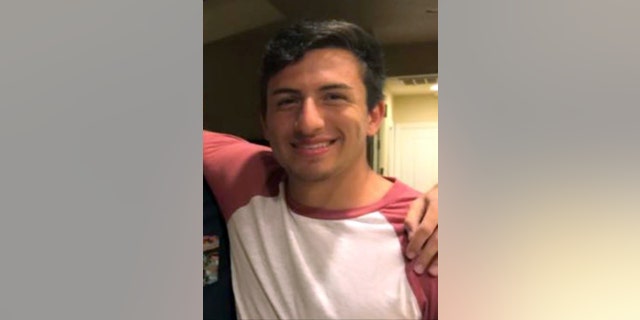 LOS ANGELES (AP) – A University of California, Berkeley, soccer player at the center of a two-day search had been killed running across a Los Angeles freeway shortly after he was last seen leaving a party, but his lack of identification and other complications made confirming his death complicated, authorities said.
Eloi Vasquez, 19, was hit by a car on eastbound Interstate 10 about a mile from the University of Southern California, where he had left a fraternity party during a spring break visit to LA, authorities said Monday.
A woman said a man ran in front of her before dawn Saturday and she was unable to avoid hitting him, said Officer Edgar Figueroa, a California Highway Patrol spokesman.
Vasquez was pronounced dead at the scene. He had left the party with no wallet and no cards identifying him. That meant authorities who had assumed it was likely him needed two days to determine the victim was Vasquez.
His fingerprinting of the teenager did not immediately yield any matches to criminal or other databases, coroner's spokesman Craig Harvey said. He was ultimately identified via a fingerprint match with the Department of Motor Vehicles, but only after the spelling of his name was clarified.
His mother, Wendy Margolin, said Vasquez was leaving the party to take a walk and later called a friend, telling her he was lost and in trouble.
Figueroa did not know if Vasquez had alcohol or drugs in his system. Toxicology screens to detect substances usually take weeks to complete.
"Needless to say, we are heartbroken, we are devastated upon finding out this news," Wesley Mallette, associate athletic director at the Berkeley campus, said at a news conference.
"Eloi Vasquez was a wonderful young man, a fantastic student-athlete, dedicated and devoted to everything he did."
Vasquez's soccer teammates at Cal were informed of his death at a meeting that lasted more than an hour.
Vasquez, a freshman, had traveled with other teammates to Southern California for the break and was supposed to return Monday to resume the semester, coach Kevin Grimes said.
"Eloi was a wonderful teammate. He was very close to all of his players. Our guys are grieving pretty hard right now," Grimes said.
Vasquez, a midfielder, had hurt his knee during the year and was still recovering from surgery in December.
His coach described him as one of the hardest workers on the team and said he always stayed after practice. His youth soccer coaches would have to change the lock on the equipment shed to ensure he didn't work too hard on his own, Grimes said.
"When you combine his talent level with that mentality, it was a safe bet that he was headed to the MLS," the U.S. professional soccer league, Grimes said.
Like us on Facebook
Follow us on Twitter & Instagram