Minister says Spain concerned over princess subpoena, effect on country's image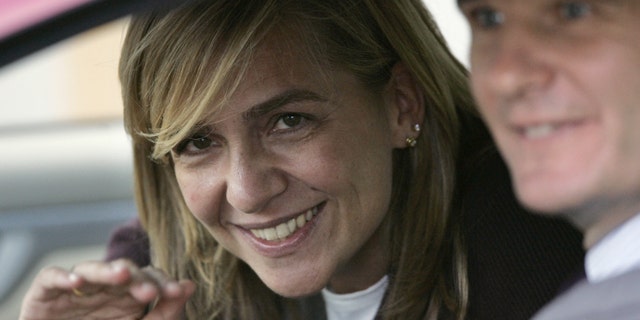 MADRID – Spain's foreign minister says there is "enormous concern" within the government over the naming of one of the king's daughters as a suspect in a corruption case.
Jose Manuel Garcia Margallo said Thursday the summoning of Princess Cristina has affected the country's image and urged that the case be resolved as rapidly.
The princess has not been charged but must appear for questioning by a judge April 27 as part of investigations into whether her husband Inaki Urdangarin and his former business partner funneled about 5 million euros ($6.4 million) in public funds to companies they controlled.
The summons is a first for a member of the king's immediate family. The Royal Palace expressed surprise at the judge's decision and welcomed a prosecutor's decision to appeal the summons.