Miliband pelted with eggs during walkabout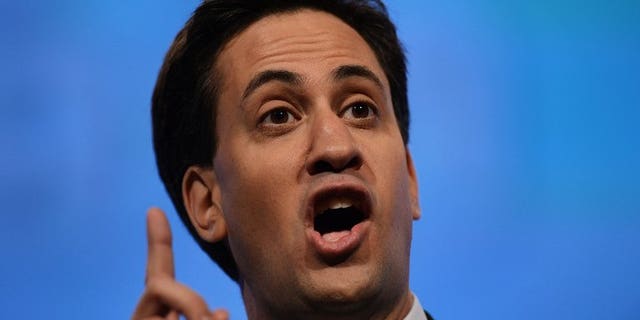 Labour leader Ed Miliband got pelted with eggs on Wednesday during a walkabout in south London.
Miliband was hit in the back by at least one egg while another landed on a journalist when a man threw the eggs at East Street market in Walworth.
The 43-year-old politician, on his first appearance since returning from his summer holiday, continued with his tour after an aide removed his stained jacket.
The man who threw the eggs gave his name as Dean Porter and told reporters that it had been an "opportunistic moment".
"They should stop giving favouritism to the banks. They do nothing. The Government do nothing. The shadow government do nothing," he said.
"I don't believe him at all. If you are poor, you are considered a burden. All they care about is the banks."
Miliband quipped afterwards: "This is not the first time it's happened to me, I'm sure it's not the last.
"I'm always looking for new ways to connect with the voters."
The incident comes amid growing questions among Labour politicians about Miliband's leadership.
Shadow health secretary Andy Burnham and former whip Graham Stringer are among those to have criticised the Labour leader for not being aggressive enough with the coalition government during Parliament's summer recess.