Mike Tyson denied entry into Chile, to be sent back to US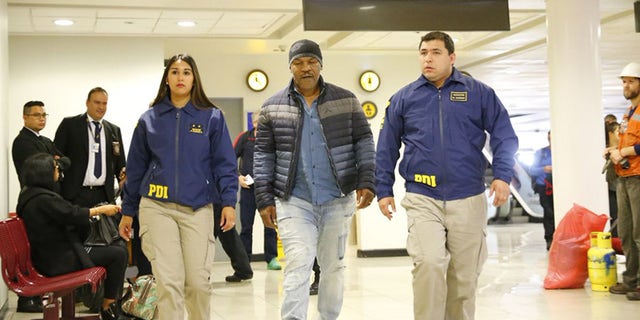 Mike Tyson was defeated Thursday without a single punch thrown, as Chilean authorities denied the ex-boxer entry into the country due to Tyson's criminal past.
The former heavyweight champion was not permitted to enter the South American country and was instead sent back to the U.S., Chilean officials said.
The country's equivalent of the FBI said Thursday that Tyson doesn't meet requirements for entry, apparently due to his criminal background.
The Chilean Police of Investigations also tweeted Interpol agents would escort him onto a flight back to the U.S.
Tyson served three years of a six-year sentence in the 1990s for raping a teenage beauty-pageant contestant. He also has been convicted of assault and cocaine possession.
In 2013, he was forced to scrap promotional appearances in London because the convictions kept him from entering Britain.
According to reports, Tyson was heading to Chile to take part in a promotional event for a local TV channel.
The Associated Press contributed to this report.