Migrant caravan winds up, Mexico calls in US ambassador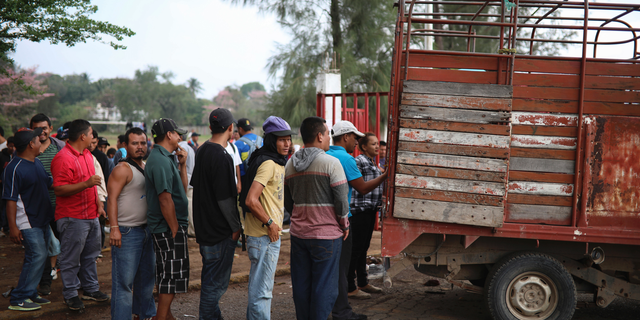 NEWYou can now listen to Fox News articles!
MEXICO CITY – Central American migrants are heading to Mexico City to give thanks to the Virgin of Guadalupe, the last stop for many on a caravan that drew criticism from President Donald Trump.
The caravan itself never intended to reach the U.S. border. But Mexico has given many participants transit or humanitarian visas which could allow some to reach the border.
Some plan to ask for asylum in the United States, others plan to stay in Mexico. Still others split off from the caravan last week to try their luck at crossing on their own.
Also Friday, Mexico's secretary of the interior said he had called in U.S. Ambassador Roberta Jacobsen for consultations regarding Trump's statement Thursday about migrant women being raped on the journey to the U.S.