Middle school student suspended for helping classmate during asthma attack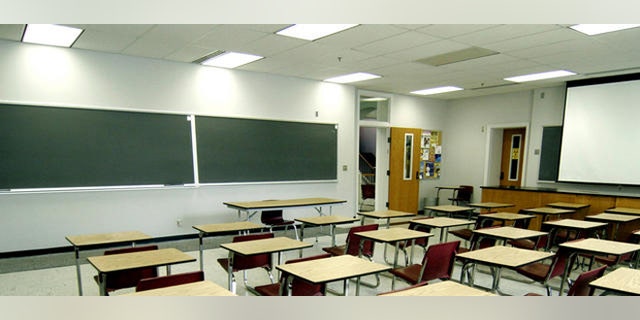 A student in Killeen, Texas, was suspended on Tuesday after he picked up a classmate who was having an asthma attack and carried her to the nurse's office against his teacher's instructions.
Anthony Ruelas, 15, a student at Gateway Middle School, an alternative school in the Killeen Independent School District (ISD), said his classmate was "wheezing and gagging for three minutes" when his teacher said everyone should stay calm and wait for an email reply from the nurse in response to the situation, Texas TV station KCEN reported.
Ruelas said he knew that his friend "needed help," which is why he decided to pick her up and carry her to the office.
The teacher's report on the incident read: "During 5th period another student complained that she couldn't breathe and was having an asthma attack. As I waited for a response from the nurse, the student fell out of her chair to the floor. Anthony proceeded to go over and pick her up, saying 'f—k that, we ain't got time to wait for no email from the nurse.' He walks out of class and carries the other student to the nurse."
After he was suspended, Ruelas said, his reaction was, "I'm suspended for this? Like, I was trying to help her."
Ruelas' mother, Mandy Cortes, told KCEN that her son has previously been suspended from school so she was quick to dismiss his claims.
"No, they already told me what happened. You walked out of class," Cortes told her son. "And he was like, 'OK, forget it', but I could tell he was upset."
The school district said it was investigating the matter and released a statement in response to the incident.
"The District is unable to provide details related to the matter as it pertains to information involving student discipline and/or health records. In an effort to protect students' rights to confidentiality granted under the Family Educational Rights and Privacy Act, the details of the investigation and/or disciplinary actions may not be provided by the district at this time. The Killeen ISD maintains the safety of our students, staff and campuses as a priority and applauds the efforts of students who act in good faith to assist others in times of need."
Fox 13 contributed to this report.