Microsoft Opens Anti-Cybercrime Office In Colombia, Home To 6 Million Victims A Year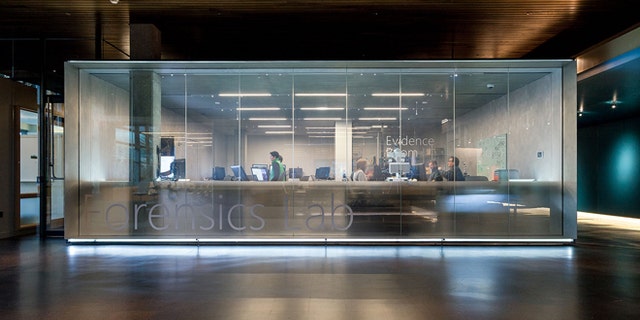 In an effort to combat the rising threat of cybercrime, software giant Microsoft is opening an office in Bogotá that will work with Colombian authorities to secure the Latin American nation's computers and combat piracy.
In its announcement in Redmond, Washington, Microsoft revealed that Bogotá's will be one of 12 satellite offices worldwide that will assist in battling web crimes — five others will open in Europe, four in Asia, one in Australia and one in Washington DC. The Colombian office will be the only one in Latin America.
"The Microsoft Cyber Crime Center is where our experts can work together with customers and partners to focus on a single mission: keeping people protected when on the Internet," Andres Rengifo, Microsoft's Director for Latin America of the Computer Crime Unit and intellectual property issues told the Colombian newspaper El Espectador. "Combining tools and sophisticated technology with the right skills and new perspectives, we can make the Internet safer for everyone."
Colombia is a prime location for Microsoft's latest security venture as six million Colombians a year are victims of cybercrime, El Espectador noted. Microsoft reported that 50 percent of adults worldwide are victims of cybercrime every year and the cost to the global economy of the crimes is up to $500 billion annually.
In a press release, Microsoft said it will use multiple types of technology to combat the growing criminal enterprises, including SitePrint, which creates a map of organized crime networks online; PhotoDNA technology to combat child pornography and cyber forensics, which detects acts of global cyber crime such as fraud and identity theft.
"We wanted to protect our customers," said Richard Boscovich, assistant general counsel for Microsoft's Digital Crimes Unit (DCU), in a press release. "As a result, we're hopefully producing evidence that we can provide to national and international law enforcement so they can not only identify these criminals but apprehend them."
The new center is part of a continuing effort by the U.S.-based software company to liaise with law enforcement around the globe in combating Internet piracy and other forms of cyber attacks.
"That kind of integration is only for the better. The financial sector has been thinking along those lines as well," Greg Garcia, a former cybersecurity official at the Department of Homeland Security and at Bank of America told Reuters.
In the past few years, Microsoft has taken on Mexico's La Familia Michoacana drug cartel over the sale of pirated copies of their software and another Mexican crime group that sold bootleg Xbox video games. The company also helped bring down a ring taking online payments in a parking garage in Malaga, Spain and a Russian virus writer paid by a 12-year-old boy on a bike.
"You'll be seeing some interesting stuff in the near future," Boscovich told Reuters. "This is an area where what is good for the business is good for society."
Follow us on twitter.com/foxnewslatino
Like us at facebook.com/foxnewslatino