Miami Herald Reporter Released From Venezuelan Custody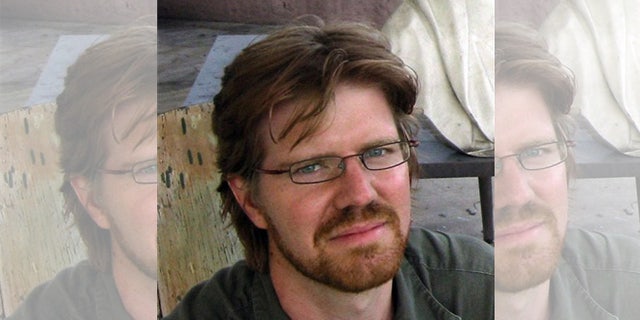 A Miami Herald reporter was released by Venezuelan authorities on Saturday after he was detained to days earlier while reporting on the South American country's economic crisis.
The Miami Herald reported on its website that Jim Wyss was released from a detention facility in Caracas and handed over to U.S. Embassy officials.
Herald executive editor Aminda Marques Gonzalez said on the website that "Jim is safe and soon will be reunited with his loved ones."
Wyss later sent a message on Twitter thanking the Herald and others who worked to secure his speedy release.
From the immigration detention center in Caracas, he joked about the diet of ham sandwiches he was fed and the tight living conditions in the room he was held with eight other people.
"It's like living in a bar with bunkbeds," he told the Herald.
Wyss, the Herald's Andean bureau chief, was detained Thursday by the National Guard in San Cristobal, a western city near the border with Colombia that is a hotbed for illegal transactions used to circumvent rigid currency controls.
The Herald's World Editor John Yearwood had flown to Caracas Saturday to usher the reporter out of the country.
Throughout the ordeal, Venezuelan authorities never said why Wyss was being detained or whether he was facing charges. Nor did President Nicolas Maduro, an outspoken critic of the U.S., mention the case during a four-hour televised speech Friday night.
Wyss, who is based in Bogota and has made many trips to Venezuela, traveled to San Cristobal to report on next month's municipal elections, which are taking place amid an economic crisis marked by 54 percent inflation and shortages of staples such as milk and toilet paper.
Maduro blames hoarding and speculation by the private sector, and accuses right-wing agitators and the U.S. government of waging an "economic war" to destabilize his government. However, economists say that only scrapping the decade-old controls imposed by the late Hugo Chavez can curb a sharp slide in the currency's value on the black market.
Journalists have encountered harassment before while reporting on the crisis. Last week, three reporters for Caracas newspaper Diario 2001 were detained, and one allegedly beaten by police, after witnessing a group of frenzied shoppers break through a barricade to receive a government-provided Christmas food basket.
Government officials also regularly vilify in public members of the international media as opponents of the Chavista revolution. Still, except for the six-week jailing of an American documentary filmmaker earlier this year, the detention of foreign journalists for more than a few hours is almost unknown.
Wyss himself was nearly barred from entering Venezuela shortly before Chavez's death in March, according to the Herald report.
Claudio Paolillo, chairman of a press freedom committee at the Inter American Press Association, said he was bewildered by Wyss' detention, calling it a "new demonstration of intolerance by a regime that day after day shows its contempt for the work of journalists."
Based on reporting by the Associated Press.
Follow us on twitter.com/foxnewslatino
Like us at facebook.com/foxnewslatino