Miami-Dade police officer stopped by civilian for speeding is identified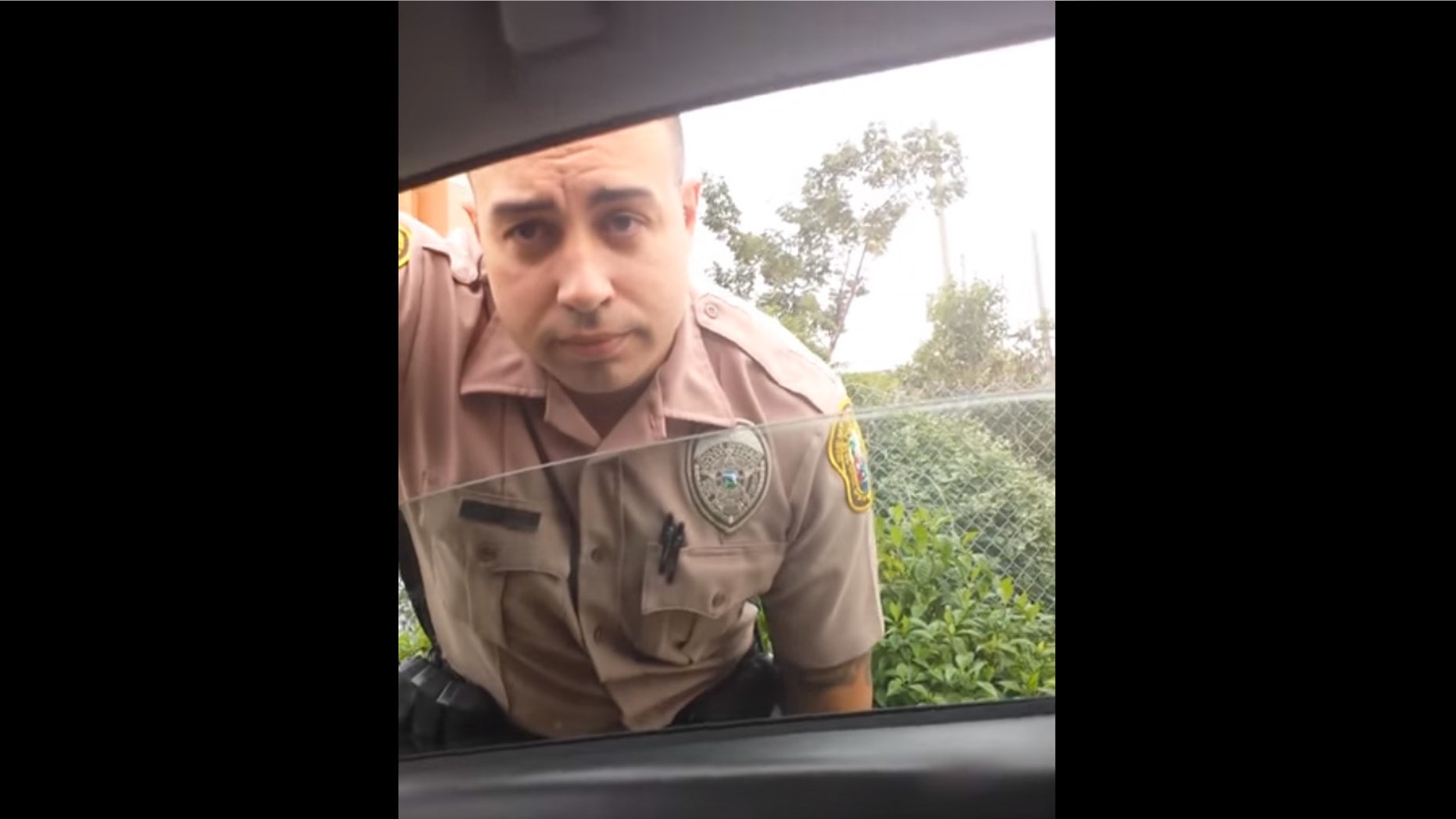 A Miami-Dade police spokeswoman told Fox News Latino Monday that the officer recently stopped for speeding by civilian Claudia Castillo is Daniel Fonticiella. The spokeswoman told Fox News Latino that Fonticiella is being investigated by internal affairs.
Castillo was running an errand for work Friday around 1:30 p.m. when Fonticiella's car sped past her on the Dolphin Expressway without emergency lights on.
"I just thought, 'Holy Jesus, how fast is this man going," Castillo told WSVN.
"He passed me with so much speed, so much force, my car shook," she said. "It scared the daylights out of me. I mean, he woke me up," she told WSVN.
Castillo had her cellphone connected to her dashboard and began recording the officer.
After blinking her lights and honking her horn, the officer pulled over.
Once the policeman approached her car, she started to question him.
"The reason I pulled you over today, and I'm asking you to come over and have a conversation, is because I saw you since Miller Drive when you were first jumping onto the Palmetto, and you were pushing 90 miles an hour," Castillo is heard saying in the video.
"Really? OK," replied the officer.
Castillo later posted video footage of the cruiser in transit, as well as the conversation she had with the officer, on YouTube.
"I pushed 80 [mph] to try and catch up to you, and I was still eating your dust," she is heard saying to the officer. "You were leaving me behind, and I was going 80 miles an hour, and I just wanted to know, what's the emergency?"
Initially, the officer denied he was going over the speed limit.
"I don't know how fast I was going, but I can tell you this: I'm on my way to work right now. I don't believe I was speeding, but, like I said, you're entitled to your opinion," he said.
Eventually Fonticiella assured Castillo he would drive more slowly.
"Well, I apologize, and I'll be sure to slow down, ma'am," he said.
Castillo then stressed the need to be a good role model.
"I just think that we should all set an example," she said.
"I agree," replied the officer.
Castillo's YouTube clips quickly went viral with more than 500,000 hits to date. She said she wouldn't take back what she did, and would do it again to hold accountability.
"I think it was the right thing to do. If it were to happen again, I would do it again."
Castillo will not be reprimanded for pulling over the officer or for speeding in order to catch up to him.