Mexico's congress strips immunity of lawmaker who visited 'Chapo' Guzmán in prison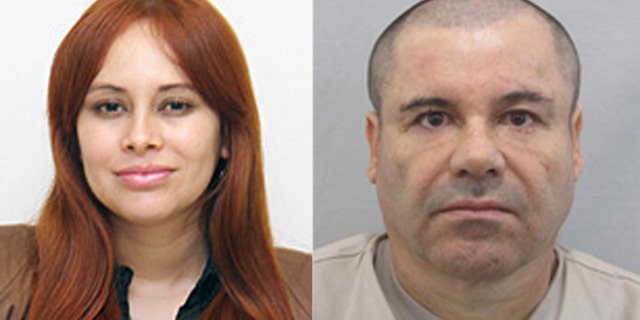 MEXICO CITY (AP) – Mexico's congress has stripped the immunity of a state lawmaker tied to drug kingpin Joaquín "El Chapo" Guzmán so that she can be prosecuted.
The lower chamber voted 414 in favor with 37 abstentions Monday to make Sinaloa state lawmaker Lucero Guadalupe Sánchez available for prosecution.
The Attorney General's Office alleges that Sánchez used a false identification document to visit Guzmán in the maximum security prison in September 2014.
Guzmán, leader of the Sinaloa cartel, escaped from that prison in July 2015 through a mile-long tunnel. He was recaptured in in January.
Investigator Arturo Ruiz told legislators that authorities also found Sánchez's driver's license inside a vehicle parked inside the last safe house Guzmán occupied before his recapture.
Sánchez has denied any connection to Guzmán.
Like us on Facebook
Follow us on Twitter & Instagram