Mexico's Colima volcano erupts, 3 hamlets evacuated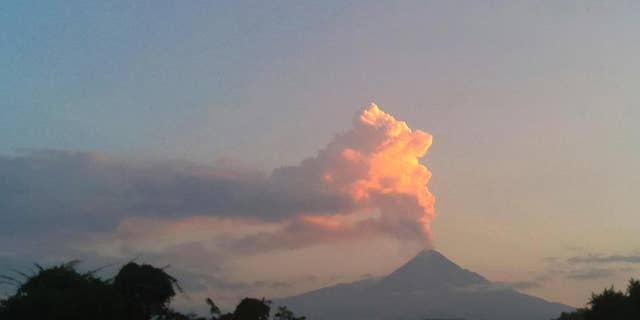 NEWYou can now listen to Fox News articles!
MEXICO CITY – Eruptions at the Colima volcano in western Mexico have led authorities to evacuate two small hamlets on the volcano's slopes.
The government of the state of Colima said 230 people had been evacuated from the hamlet of La Becerra and 80 from Yerbabuena. Civil defense officials said some went to a shelter in the town of Comala.
Authorities in the neighboring state of Jalisco evacuated residents of another hamlet, known as Juan Barragan.
Friday's eruption sent lava or glowing rocks down the volcano's flanks and a column of ash and vapor into the air.
Also known as the Volcano of Fire, the 12,533-foot (3,820-meter) volcano is 430 miles (690 kilometers) northwest of Mexico City.