Mexico seizes Bengal tiger after man takes it for a walk in Tijuana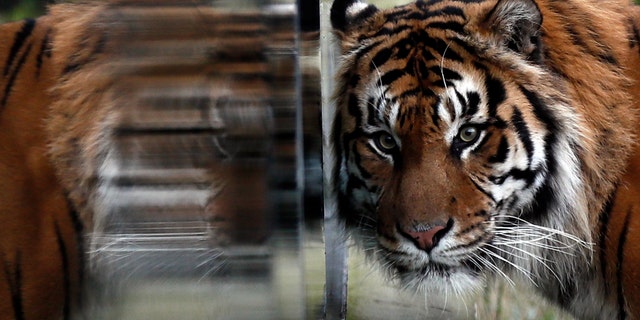 Mexican environmental authorities seized a Bengal tiger after a man took it for a walk on a leash in a neighborhood of the border city of Tijuana.
The attorney general's office for environmental protection said Tuesday the 4-month-old tiger had been living in a private home with children.
The man had papers showing he recently bought the tiger, which was found to be in good health but lacking its claws. But officials say the animal was seized and placed temporarily at a local zoo because the owner did not take appropriate security and animal-welfare measures.
A resident called police to complain there was a man walking a tiger on a dog leash.
Authorities caught the man outside the home, which is on Lion Street in a low-income neighborhood of Tijuana.