Mexico sees tentative sign of hope as Monarch butterflies show up early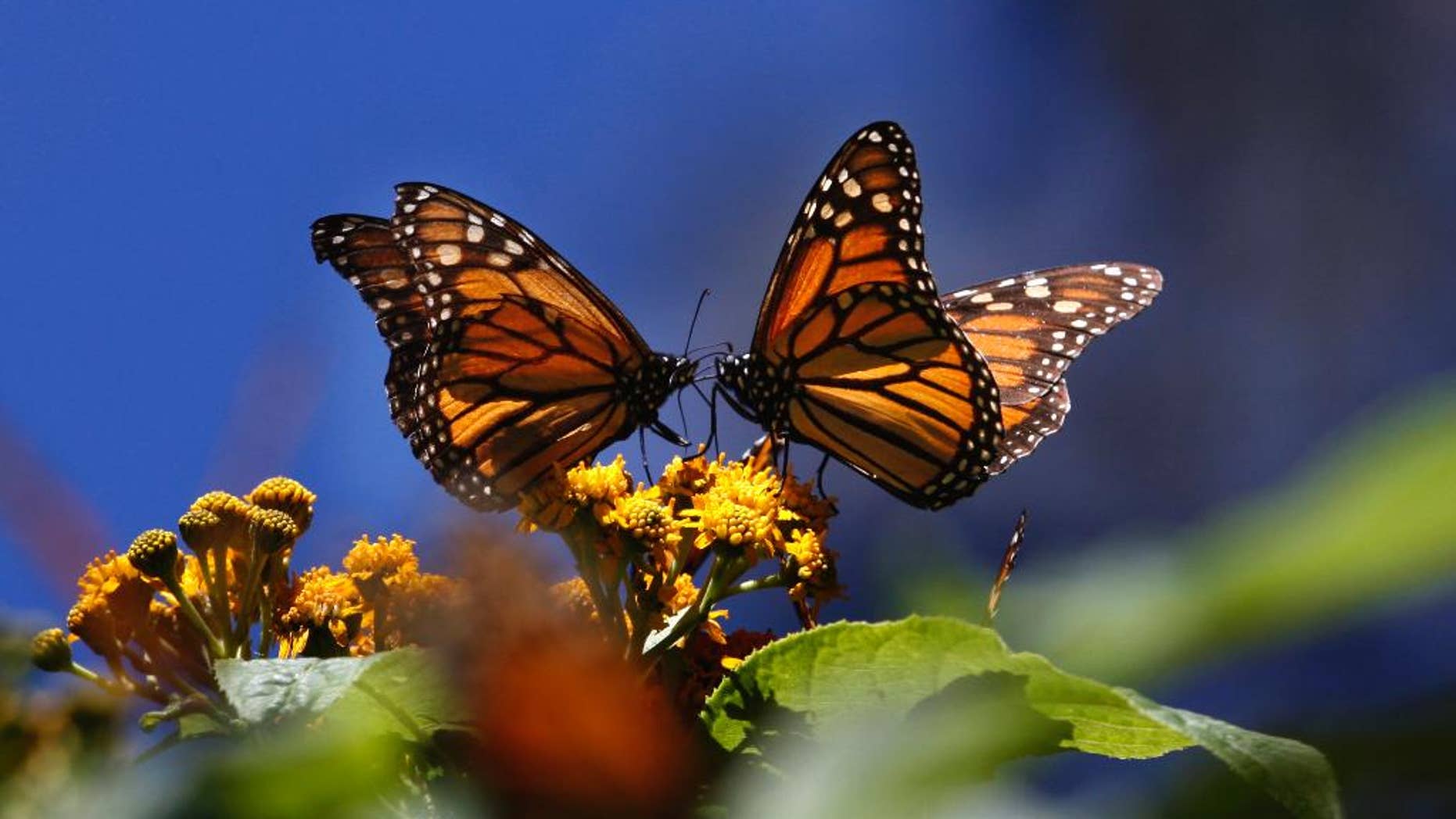 MEXICO CITY – Experts in Mexico say there is a tentative sign of hope for the mass migration of monarch butterflies, whose numbers dropped to their lowest level ever last year.
The head of Mexico's nature reserves says the first butterflies have been seen entering Mexico earlier than usual this year.
Luis Fueyo says it is too early to say whether butterfly numbers will rebound this year from a series of sharp drops.
But Fueyo said Tuesday "this premature presence could be the prelude to an increase in the migration."
He said the first butterflies have been sighted in the northern border state of Coahuila. Most normally arrive in October from the United States and Canada, where they spend the summer.
By November they settle in mountaintop forests where they spend the winter.