Mexico president faces protests, ethics questions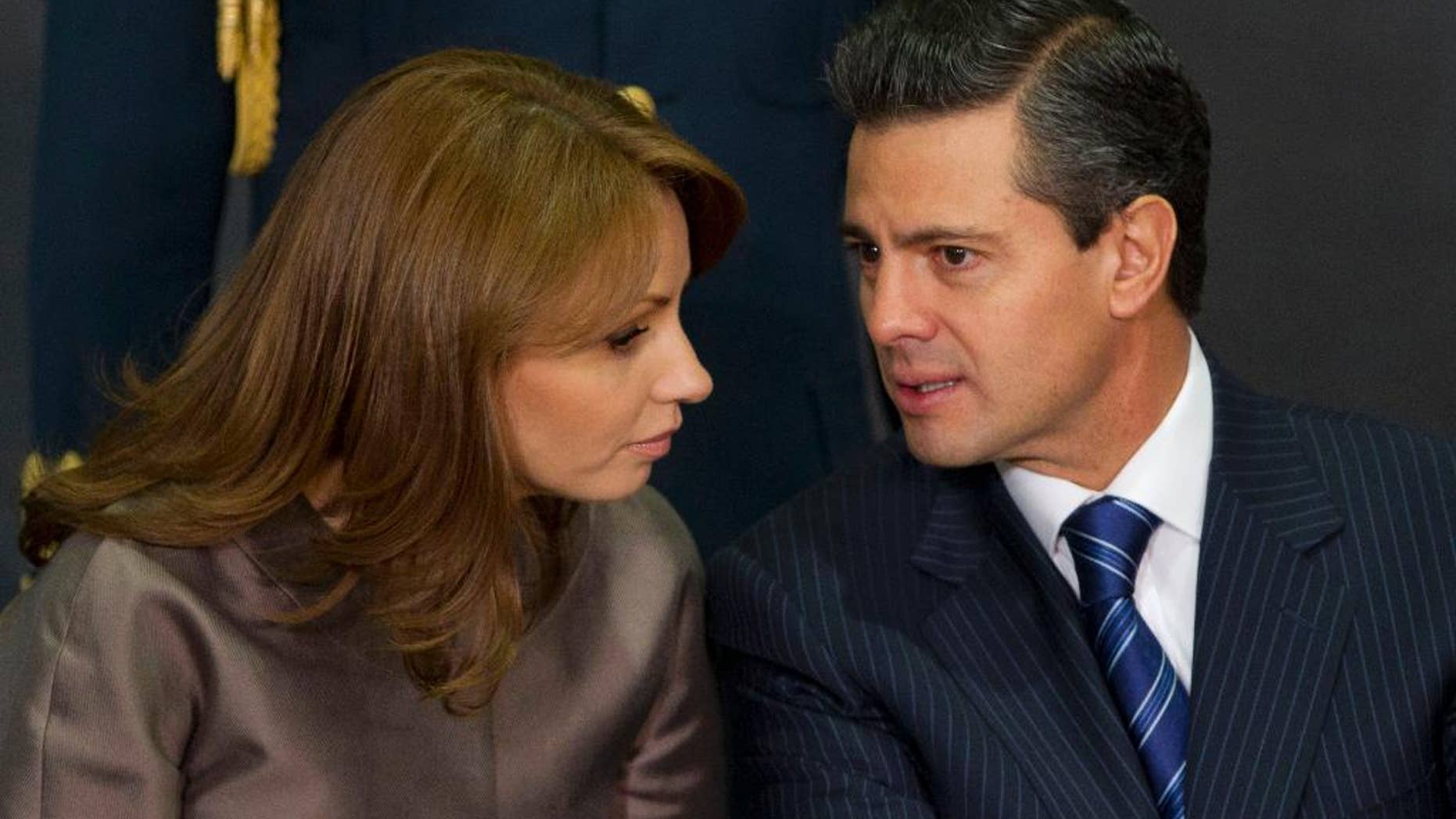 MEXICO CITY – Mexican President Enrique Pena Nieto is facing a rising tide of angry protests over the disappearance of 43 students and increasingly sharp questions about his wife's purchase of a Mexico City mansion from a company that had won juicy government contracts.
The Mexican company had joined with a Chinese firm to win a $3.7 billion high-speed rail contract that was reversed last week amid criticism the consortium was the only bidder.
The president's office denied Monday there was anything improper about the deal in which the company granted first lady Angelica Rivera a loan to buy the mansion.
But the government on Monday also faced an angry protest march in the resort of Acapulco by relatives and supporters of 43 students of a radical teachers' college who disappeared Sept. 26.