Mexico: People fleeing 'El Chapo's' Sinaloa area fearing violent clashes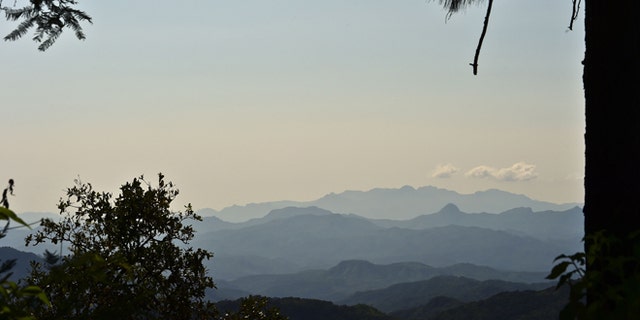 NEWYou can now listen to Fox News articles!
MEXICO CITY (AP) – Authorities say that people living in the northern Mexican state of Sinaloa where drug kingpin Joaquin "El Chapo" Guzman was born are fleeing their homes out of fear of violent clashes and attacks by armed groups.
State deputy prosecutor Jesus Martin Robles said Friday that several communities are affected in the Baridaguato municipality where Guzman was born, including his mother Consuelo Loera's community of La Tuna.
Baridaguato Mayor Mario Valenzuela has told local media that about 150 families recently fled their homes.
Mexico's northeast mountains have traditionally been controlled by the Sinaloa Cartel headed by Guzman. He is behind bars awaiting extradition to the United States.
Like us on Facebook
Follow us on Twitter & Instagram