Mexico ombudsman: Slain student was brutally tortured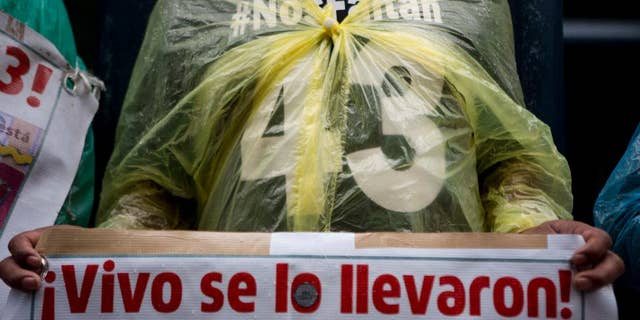 NEWYou can now listen to Fox News articles!
MEXICO CITY – Mexico's National Human Rights Commission says a classmate of 43 college students who disappeared in 2014 had been tortured before his body was found the following day.
Commission investigator Jose Trinidad Larrieta says a new autopsy determined 22-year-old Julio Cesar Mondragon suffered 64 fractures in 40 bones, mostly in his skull, face and spine.
But Larrieta adds that Mondragon's face was not skinned by his captors as some people have alleged. He says animals were responsible.
The investigator called on Monday for federal prosecutors to investigate all suspects involved for torture.
Mondragon was one of six people killed when police attacked students from a teachers college in the city of Iguala on Sept. 26, 2014. His 43 classmates disappeared after police turned them over to a crime gang.