Mexico: Gunmen in hotbed of drug cartel activity shoot down police helicopter, kill 4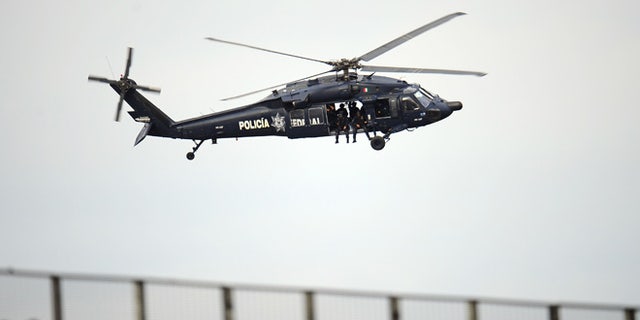 MEXICO CITY (AP) – Mexican authorities say gunmen shot down a police helicopter in western Mexico, killing the pilot and three officers.
The governor of the western state of Michoacan wrote on his Twiiter account that a fourth officer was wounded.
Gov. Silvano Aureoles said the attack occurred Tuesday in a "hard-to-access" area near the Michoacan city of Apatzingan. The area has been a hotbed of drug cartel activity and was the scene of fights between the gangs and armed vigilante groups.
It was the worst death toll in an assault on a helicopter in Mexico since a May 2015 attack in the neighboring state of Jalisco. In that incident, cartel gunmen shot down an army helicopter with a rocket launcher, killing 10.
Like us on Facebook
Follow us on Twitter & Instagram