Mexico Detains Mayor For Extortion, Ordering A Murder On Behalf Of Drug Cartel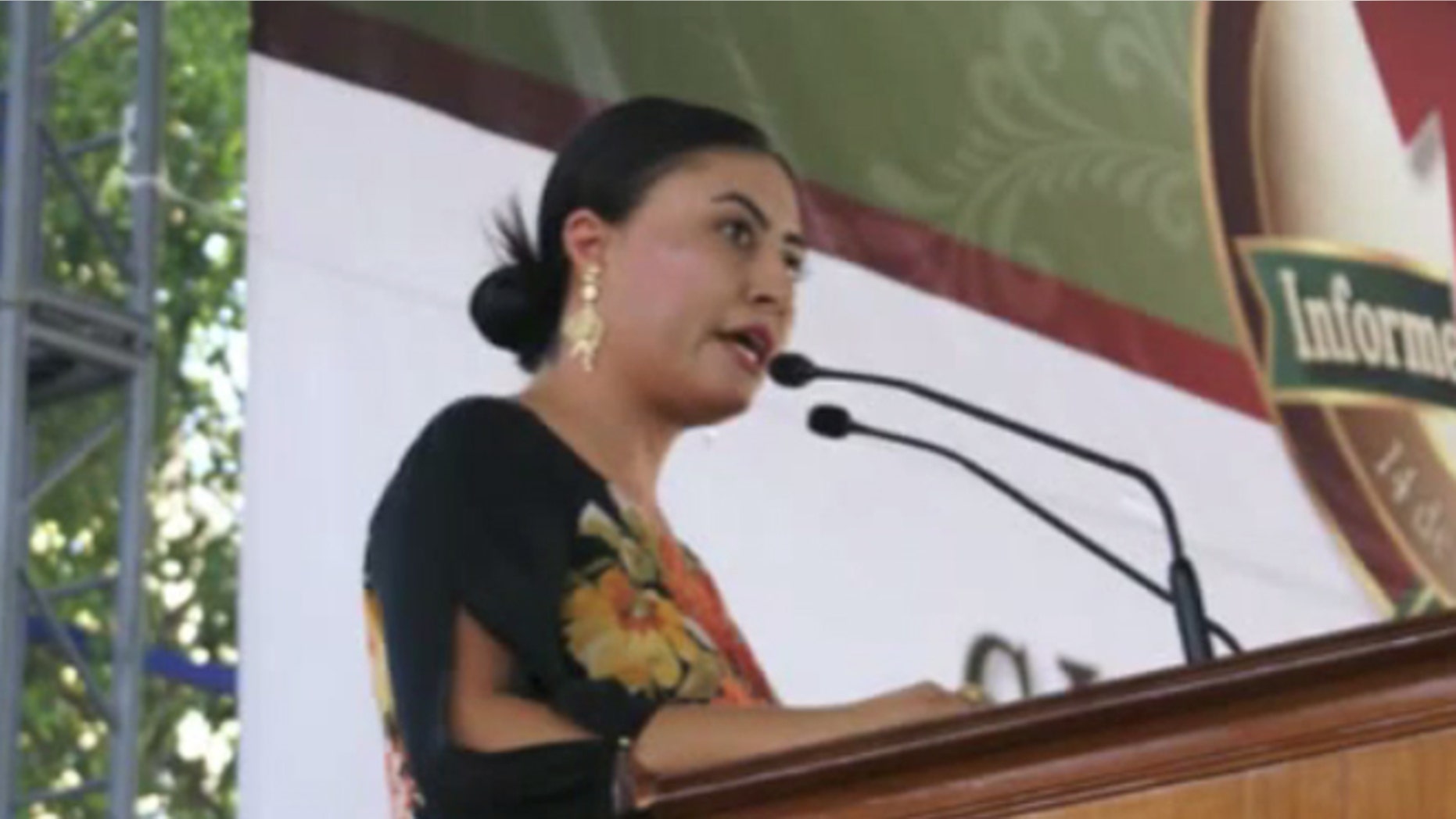 MEXICO CITY (AP) – A mayor in the western state of Michoacán was detained for allegedly ordering the killing of a friend and extorting her employees and street vendors in her city on behalf of a drug cartel, authorities said Thursday.
Michoacán state prosecutors said in a statement that Huetamo Mayor Dalia Santana told her friend to meet her for breakfast at a Chinese restaurant, where a gunman shot him to death last year. The gunman was a member of the Knights Templar drug cartel, which is based in Michoacán.
Officials said Santana demanded 20 percent of her employees' salaries and also extorted street vendors and gave the money to Servando Gómez, the alleged leader of the Knights Templar cartel.
Santana is the fifth official detained in Michoacán this year for alleged links to organized crime. Authorities have also arrested the mayors of Aguililla, Apatzingan and Lazaro Cardenas. In April, federal investigators detained Jesus Reyna, Michoacán's former interior secretary, the state's second highest-ranking official.
The mayor's arrest was the latest case that appears to illustrate the near complete control the pseudo-religious Knights Templar exerted over Michoacán until vigilante groups began fighting them in February 2013.
Michoacán, a fertile agricultural state that also produces drugs and is on a key trafficking route, was long under the sway of the Knights Templar. But the cartel was chased out of many towns by the vigilantes, and the federal government took over control of the state in January.
Follow us on twitter.com/foxnewslatino
Like us at facebook.com/foxnewslatino