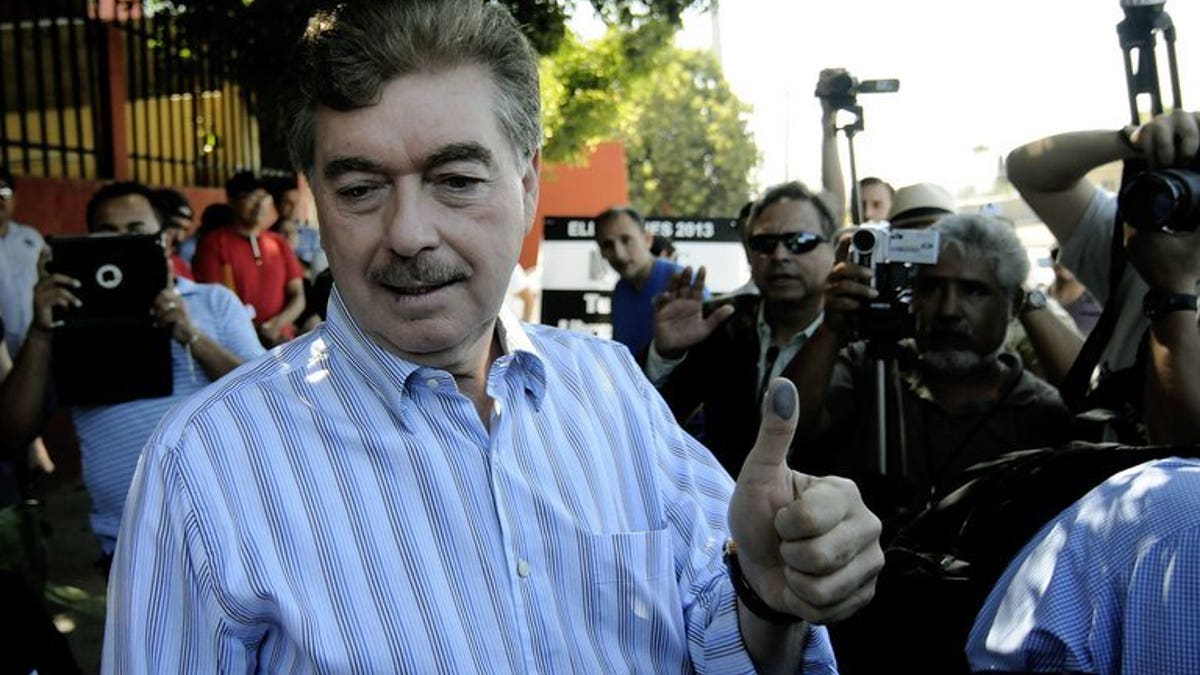 TIJUANA, Mexico (AFP) – Mexico's conservative opposition retained the governor's seat in Baja California after the ruling party candidate conceded defeat Saturday following a recount in the politically crucial state.
The state bordering the United States was the biggest prize in the July 7 regional elections in 14 Mexican states, with analysts saying its result could sink or save a multi-party reform pact.
The candidate of the Institutional Revolutionary Party (PRI), Fernando Castro Trenti, threw in the towel as the recount gave an edge to National Action Party (PAN) rival Francisco "Kiko" Vega.
"We concede defeat," Castro Trenti told reporters. "In politics, you have to assume your responsibilities."
Vega had led Castro Trenti when preliminary results were released last Monday, but state electoral authorities annulled it and ordered a recount due to a technical error.
Vega was leading by 8,245 votes in 12 of 17 districts when his rival decided to concede defeat on Saturday.
The state is significant in national political history because the PAN's first victory here in 1989 broke decades of dominance by the PRI, which ruled Mexico for most of the 20th century through rigged elections and repression.
Defeat would have been another hard knock for the conservatives, who made more history in 2000 when they won the presidency, ending the PRI's 71-year dominance.
For the PRI, it would have been another big victory after President Enrique Pena Nieto ended the party's 12-year absence from the nation's highest office in July 2012.
But a win for Pena Nieto's party could also have backfired on him: it could have resulted in the downfall of opposition party boss Gustavo Madero, who has signed a pact with the ruling PRI and a leftist party to enact nationwide reforms, a decision which has earned him dissent from his own party.