Mexico City smog alert forces 40 pct of cars off the road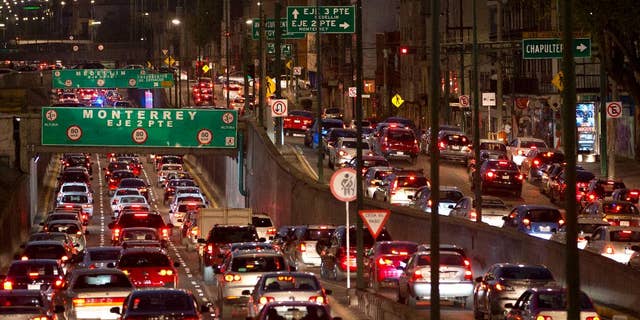 MEXICO CITY – Mexico City is heading into a second day of a pollution alert and has raised the number of cars that must stay off the streets because smog is at 1½ times acceptable limits.
Under rules that took effect Tuesday, authorities ordered 40 percent of cars to stay home Wednesday. The ban covers over 2 million cars in the metropolitan area, which has about 20 million residents.
The city is offering some free bus services and taxi discounts.
New rules that will be in effect through June generally idle one-fifth of the city's cars per day, but the percentage doubles when pollution is 1½ times limits.
Previously, newer or cleaner cars had been exempt from the driving ban. License plate numbers determine when cars can't be used.