Mexico City lifts smog alert 1 day after ozone levels rise to acceptable limits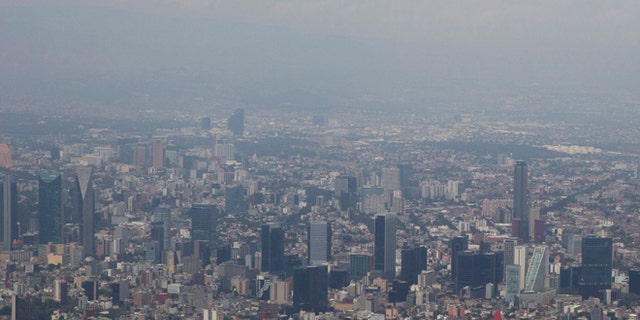 NEWYou can now listen to Fox News articles!
MEXICO CITY (AP) – Mexico City authorities have lifted a smog alert one day after ozone levels rose above 150 percent of acceptable limits.
A statement from the metropolitan area's environmental commission said favorable weather conditions Sunday morning and rains in the afternoon led to a reduction.
The alert had banned 20 percent of the area's motor vehicles from diving Sunday.
It was the fourth time this year that Mexico's capital has restricted the number of cars on the road because of air pollution. The initial alert in March was the first in more than a decade. At that point, the city lowered the level for declaring an alert from 200 percent of acceptable levels to 150 percent.
Like us on Facebook
Follow us on Twitter & Instagram