Mexico arrests wife of jailed drug lord Hector Beltran Leyva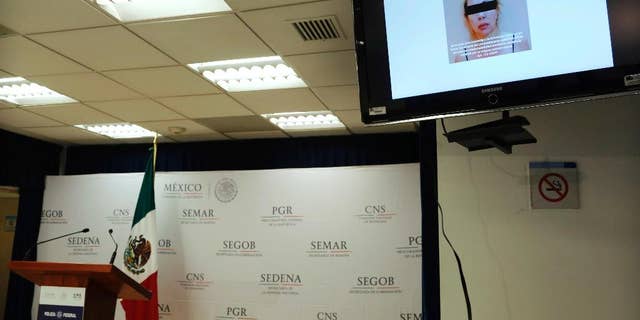 NEWYou can now listen to Fox News articles!
MEXICO CITY – Federal police on Tuesday announced the detention of jailed drug lord Hector Beltran Leyva's wife and said their criminal gang was behind a recent wave of killings in the Pacific coast resort of Acapulco.
Clara Laborin Archuleta was arrested in the northern state of Sonora on Monday along with another man who allegedly helped her run cartel operations in Sonora and Acapulco.
The head of investigations for federal police, Omar Garcia, said they were "one of the main sources of violence" in Acapulco.
Laborin Archuleta is alleged to have been involved in efforts to reassert the Beltran Leyva cartel's control in Acapulco.
The family-run cartel was a major drug gang until the brothers who led it were killed or arrested.
Hector Beltran Leyva, one of the brothers, was arrested in 2014 in the central city of San Miguel de Allende.