Mexican President Pena Nieto accused of plagiarizing thesis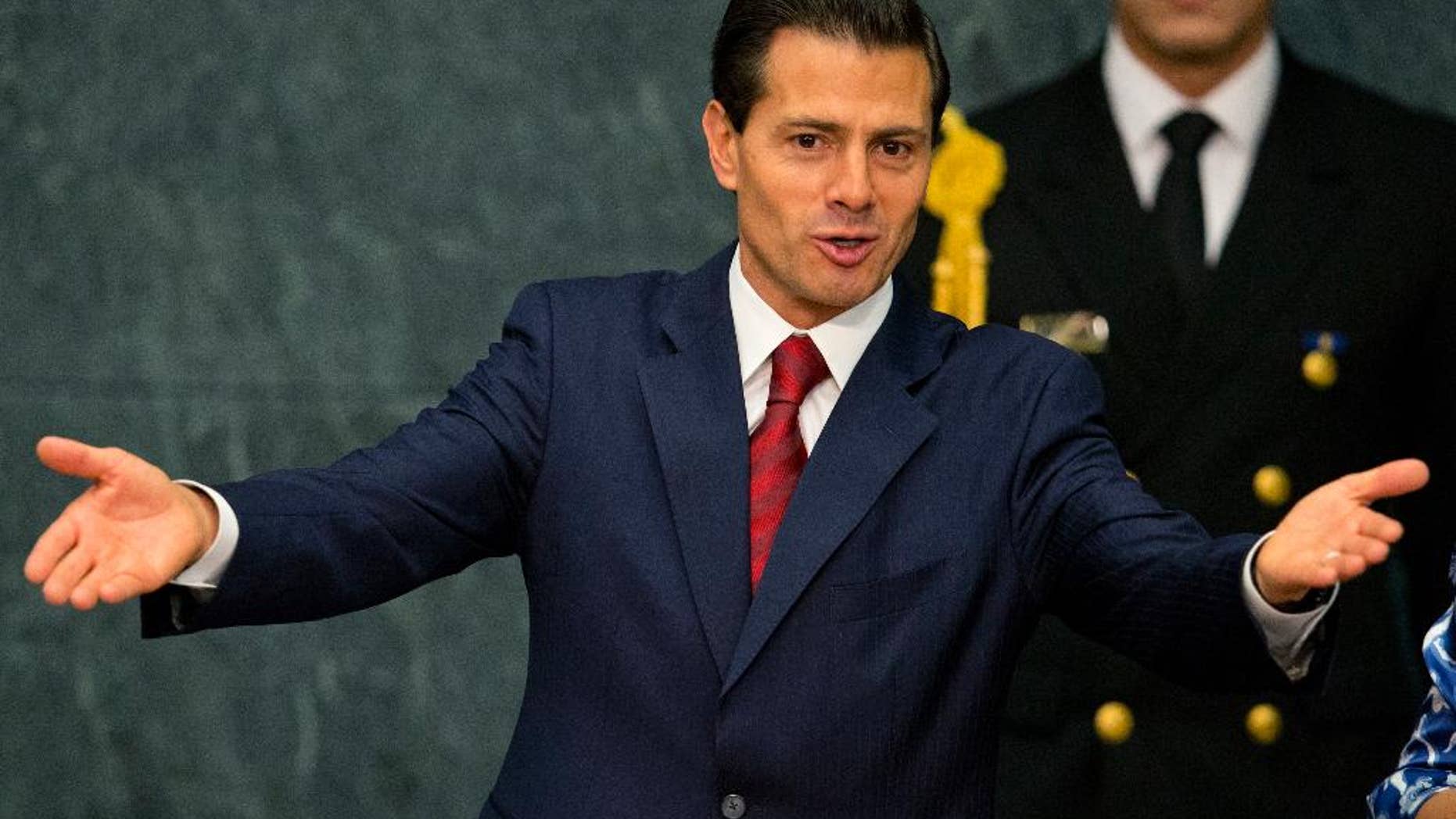 MEXICO CITY – A Mexican news outlet has published a report alleging that President Enrique Pena Nieto's thesis for his law degree included extensive plagiarism.
Aristegui Noticias says 29 percent of the thesis was material lifted from other works. Among other sources, it allegedly copied word-for-word and without citation 20 paragraphs from a book written by former President Miguel de la Madrid.
Aristegui says its report is based on academics' analysis of the thesis that the news outlet then corroborated.
A spokesman for Pena Nieto said late Sunday that the president completed all requirements for his law degree. He also downplayed the relevance of an academic work from 25 years ago.
A national newspaper poll this month put Pena Nieto's approval rating at 23 percent, its lowest level since he took office.