Mexican police find two bodies in area where 43 students disappeared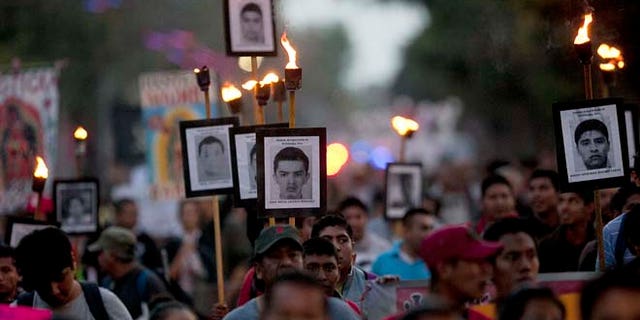 MEXICO CITY (AP) – Mexico's attorney general says two bodies were found in recent days in the area of southern Guerrero state where 43 students disappeared in September 2014.
Arely Gomez says investigators have begun the forensic process of identifying the skeletal remains.
She said Thursday the remains were found in the area between Cocula and Iguala, the city where the students disappeared while hijacking buses in a confrontation with police. The government says the police, in conjunction with a local drug cartel, killed the students and burned them in a huge pyre. An international commission discredited that account, and the attorney general's office continues the search for the students.
Gomez spoke in one of her periodic meetings with parents of the missing and the independent commission to provide updates on the case.
Like us on Facebook
Follow us on Twitter & Instagram