Mexican peso dances to rhythm of US election campaign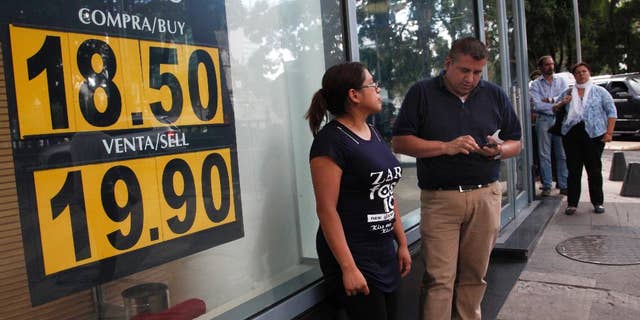 MEXICO CITY – U.S. election day cannot come soon enough for the Mexican peso, especially if Hillary Clinton is the winner.
The currency has been pummeled in 2016, losing close to 10 percent of its value against the U.S. dollar, and briefly breaking the psychological barrier of 20 pesos per dollar. Its few bright spots have come after Clinton's debate performances against Donald Trump.
The peso reached its low point for the year shortly after the Democratic candidate was diagnosed with pneumonia in September. But it has recovered ground from that low amid the feeling that Clinton outperformed Trump in three U.S. debates, including the final one Wednesday.
The Republican candidate has hammered Mexico not only for illegal immigration, but also for U.S. jobs lost due to the North American Free Trade Agreement.