Mexican officials receive evidence disputing police version of deadly clash with vigilantes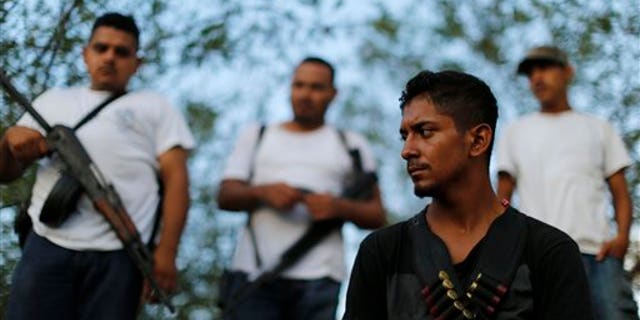 MEXICO CITY (AP) – Mexican officials said Monday they have delivered new information about the January killings of vigilantes during clashes with soldiers and police, as part of a probe of possible excessive force.
The information handed over includes a new video from which "one can infer presumed acts of excessive use of force or abuse of authority by elements of the Federal Police," the Office of the Federal Security Commission said in a statement.
The video was received from an anonymous tipster and delivered to prosecutors and Federal Police "for the purpose of knowing in detail what happened ... (and) so that they carry out the appropriate investigations," the statement read.
The clashes took place Jan. 6 in Apatzingan, in the southwestern state of Michoacán. Nine civilians died as police moved to dislodge members of self-defense militia groups that formed in 2013 to fight the Knights Templar drug gang.
Authorities have given several different versions of what happened: At first, the victims were said to have been killed after firing on soldiers; then, after they had fired at police; and finally, that most of the dead had been killed by other civilians.
However witnesses said that while the victims were angry that 44 of their companions had been arrested in the operation, they were armed only with clubs. They reportedly exited their trucks saying, repeatedly, "Don't shoot!"
Apatzingan is the hub of a largely lawless region known as Tierra Caliente, or "Hot Land."