Mexican drug lord 'El Chapo' claims he's sexually harassed by prison guard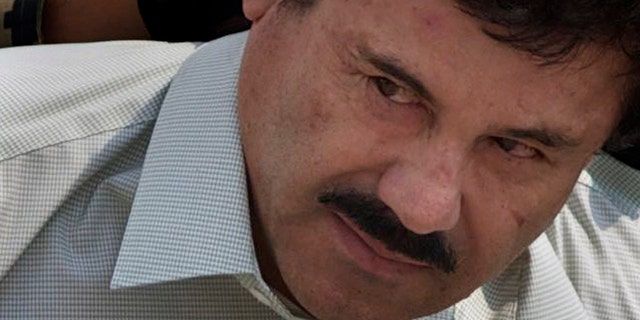 NEWYou can now listen to Fox News articles!
Stop touching my cojones!
Notorious Mexican drug lord El Chapo claims he's being sexually harassed by a prison guard who "squeezes and bothers" him, and constantly wakes him at night, according to his lawyer.
El Chapo, whose real name is Joaquin Guzman, is "embarrassed" by the way he's being treated at the maximum-security prison in Mexico, his attorney Silvia Delgado said.
"There is a security guard that handles me instead of only touching me," Guzman told her, the Daily Mail reported. He also said the unwanted groping is "more than abuse. They are handling me."
The leader of the Sinaloa cartel also complained that he can't get a full night's sleep because the guard wakes him up every four hours as part of security measures at the prison.
Delgado didn't reveal the name of the guard but it's believed he's on leave from the Ciudad Juarez prison, located on the US-Mexico border south of El Paso, Texas, according to the Mail.
Read the full story on The New York Post.