Mexican deported for 3rd time charged with killing grandmother with a hammer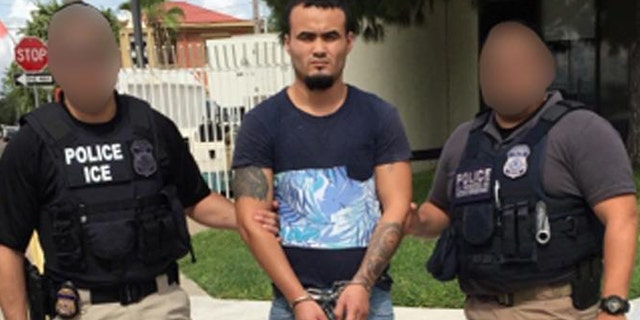 NEWYou can now listen to Fox News articles!
A man who was twice deported was removed from the U.S. yet again to face charges in Mexico for allegedly breaking into his 83-year-old grandmother's home and beating her to death with a hammer.
It was the third time Elmer Tinoco-Eutimio, 22, has been deported in three years.
Mexican authorities issued an arrest warrant for his arrest last December in connection to the February 11, 2015 killing.
According to The (McAllen, Texas) Concord, his grandmother identified her son as the killer before she died.
Investigators eventually found him living in Austin, Texas, where he had been working as a construction worker. He was apprehended by agents from the Enforcement and Removal Operations (ERO) division of U.S. Immigration and Customs Enforcement (ICE).
"Removing criminal foreign fugitives from the United States is an ICE priority," said Daniel Bible, field office director of ERO in San Antonio. "The cooperation between the United States and the Mexican governments resulted in this foreign fugitive being safely returned to his home country where he can stand trial for his alleged crime."
Tinoco-Eutimio was first removed from the country and taken to Mexico in April 8, 2013, after he was issued a deportation order. About a month later, he was arrested for trying to enter the country illegally and was sentenced to jail for 30 days and then deported.
Like us on Facebook
Follow us on Twitter & Instagram