Mexican billionaire Carlos Slim says a Trump presidency could be good for Mexico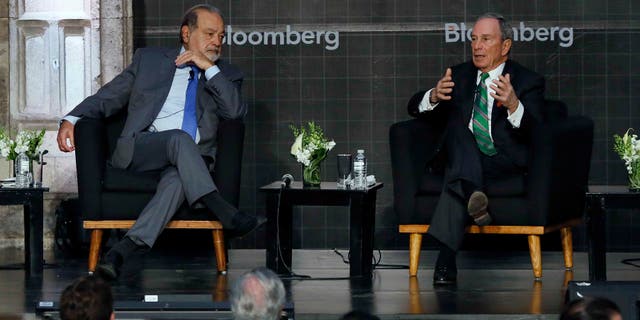 Mexican billionaire Carlos Slim said a Donald Trump presidency could be good news for Mexico — and warned that the president-elect could cost the U.S. its place as the world's leader.
"I would be more worried if I were an American," he said in an interview with Bloomberg Television on Thursday. "If you are going to close the economy, it is bad. He has the risk to lose the international leadership of the United States," said Slim, who is one of the world's richest people.
The U.S.'s main challenge today, he said, is losing its leading position in the global tech arena.
"You are the leaders in technology, but there are other countries moving there – China, Israel – and everyone wants to improve," he said. "I think that is a main issue."
The 76-year-old telecommunications magnate also said that Trump's promise for big spending on infrastructure projects would mean more jobs for Mexicans because there are not enough Americans to fill them.
Slim told Bloomberg News he doesn't know Trump and hasn't spoken with him.
During the presidential campaign Trump had harsh words for the Mexican mogul, a top shareholder in New York Times Co., accusing him of helping generate negative coverage of him.
With reporting by the Associated Press.
Like us on Facebook
Follow us on Twitter & Instagram