Mexican authorities arrest wife of feared drug kingpin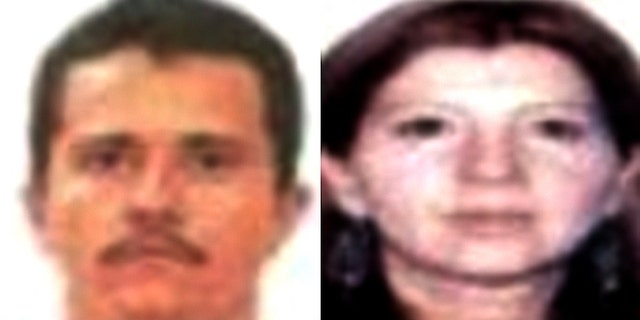 NEWYou can now listen to Fox News articles!
The wife of one of Mexico's most wanted drug lords has been arrested, Mexican government officials said.
Rosalinda Gonzalez Valencia was detained in the Guadalajara suburb of Zapopon in the Western state of Jalisco Saturday, according to Sky News and other news outlets.
Garcia's husband Nemesio Oseguera Cervantes, known as El Mencho, heads the New Generation Jalisco Cartel, which along with the Sinaloa Cartel, is blamed for most of the U.S.'s illicit heroin market, Sky News reported.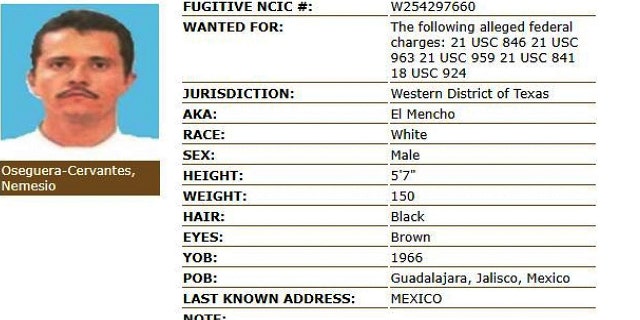 Drug Enforcement Administration agents in Chicago said in March that Oseguera was their "top target" following the arrest and extradition of drug cartel leaer Joaquin Guzman, known as "El Chapo."
"Through extreme violence, corruption,and extortion, (the Jalisco Cartel) has increased its presence in Mexico, engaging in turf battles throughout the country and steadily expanding their territory and control," the State Department said.
Gonzalez is accused of managing the cartel's finances, a role previously held by her brother Abigael, who was arrested by Mexican authorities in 2015.
Interior Minister Alfonso Navarrete declined to speculate Sunday on whether government agents were close to detaining the cartel leader. But he said he hopes to soon have news.
"I once heard that they arrived at a place and that he had just left because the coffee was still steaming," Navarrete said.
The Associated Press contributed to this report.