Merkel Opens Memorial at Berlin Border Crossing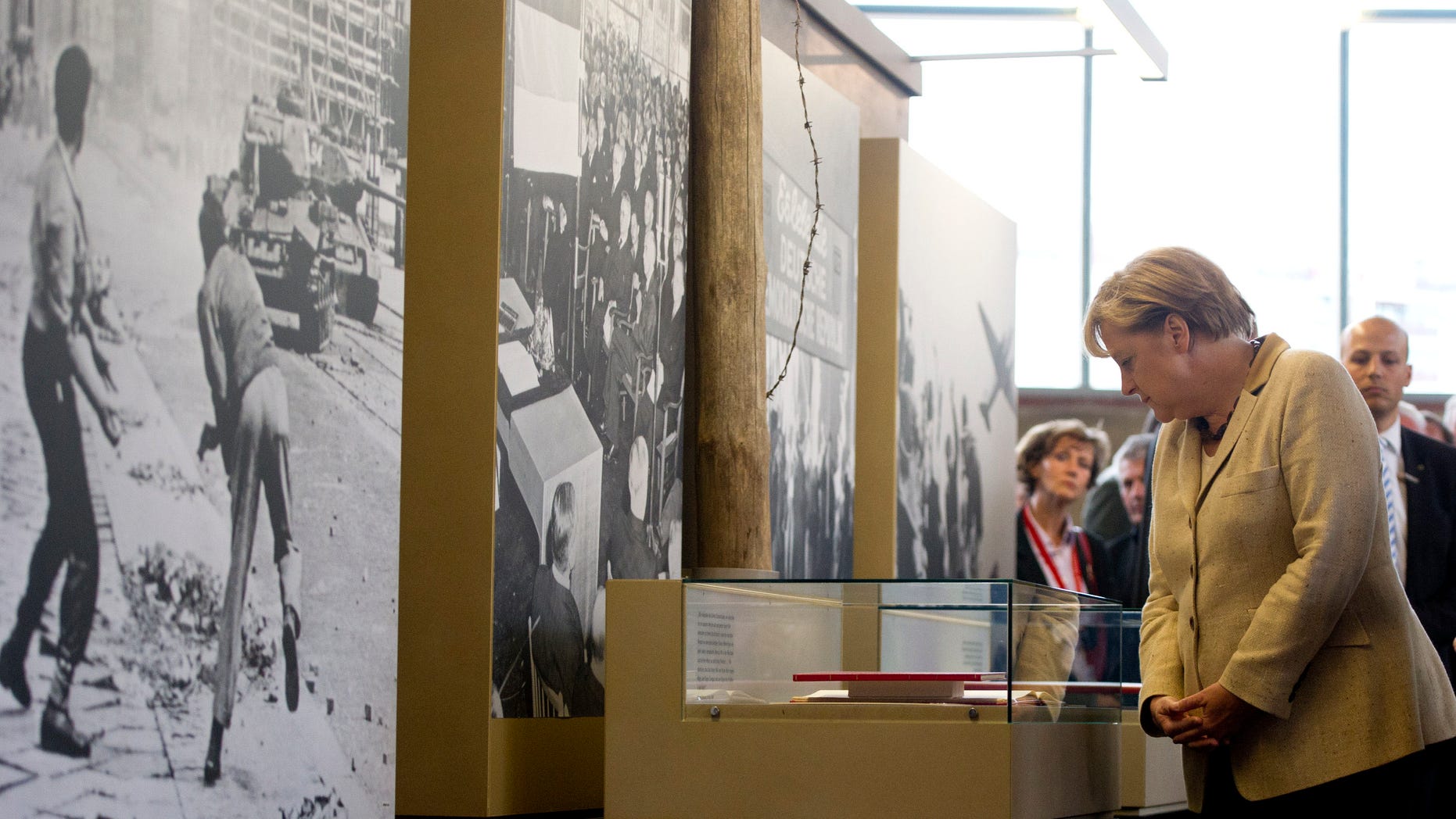 BERLIN -- Chancellor Angela Merkel has opened a permanent exhibition on Germany's Cold War past at what was once one of East Berlin's busiest border crossings.
The exhibition is housed in the restored 1960s building where passport and customs checks were carried out at Berlin's Friedrichstrasse station. It was popularly known as the "Traenenpalast," or "Palace of Tears."
Merkel grew up in communist East Germany but had western relatives. News agency dapd reported that she recalled Wednesday the atmosphere of intimidation at the border.
Merkel said: "I was here very often with my parents and we saw my grandmother off year after year."
The exhibition includes items such as photos and a cubicle used for border checks. It aims to illustrate everyday experiences at the border.