Merkel hopes for progress this month on Ukraine peace deal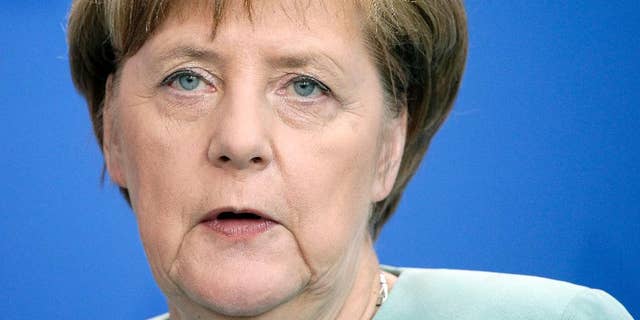 NEWYou can now listen to Fox News articles!
BERLIN – German Chancellor Angela Merkel says she hopes for progress this month on implementing a peace deal for eastern Ukraine.
Merkel noted in a speech Friday to representatives of family-owned businesses that last year's Minsk peace agreement is "the basis on which we can create the conditions to lift the sanctions" against Russia that were imposed over its actions in Ukraine.
Merkel reiterated that "sanctions are not an end in themselves" and said that "good economic relations between the European Union and Russia are in all our interests." She added that, in the long term, a common economic area stretching from Vladivostok to Lisbon "is an idea on which she should work step by step."
EU sanctions against Russia are up for renewal at the end of July.