Massive security presence at pope's general audience as police test new plan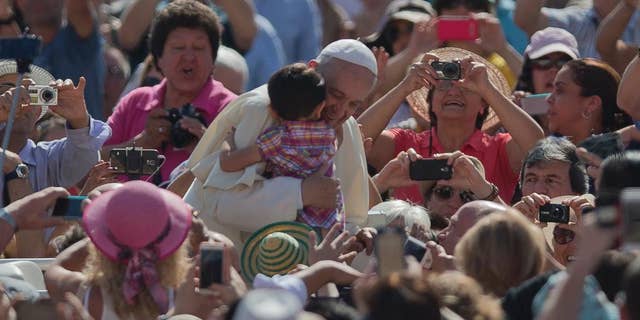 VATICAN CITY – Police have been out in force and streets around the Vatican were closed as authorities test out a new, beefed-up security plan to protect Pope Francis.
Police said they decided to use Francis' Wednesday general audience as a dry run for the new plan, given that huge crowds are expected starting in December when Francis opens a special Jubilee year.
The main boulevard leading to St. Peter's Square was closed to traffic, as were side streets leading to it. Police were everywhere and traffic on both sides of the nearby Tiber River was at a standstill. Pilgrims who managed to get to the square had to have their bags searched.
The Vatican has said it is taking prudent precautions to guard the pope but that there were no specific threats.