Massachusetts College Offers New Undocumented Immigrant Scholarship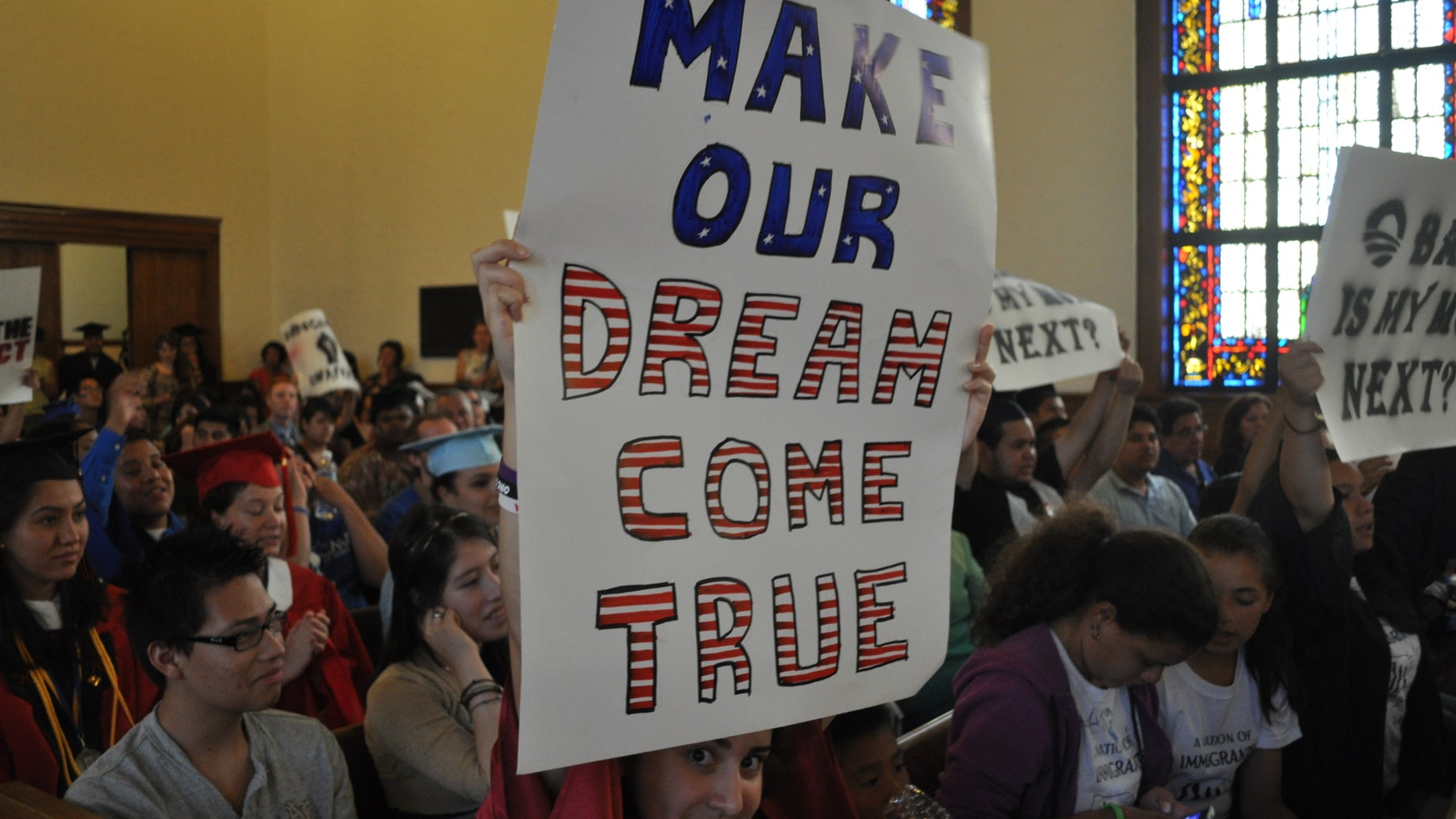 Undocumented immigrants looking to get a scholarship for college have a new option at a small private liberal arts college in western Massachusetts.
The scholarship will provide more than $25,000 each year to help an undocumented immigrant pay for the $43,000-plus tuition at Hampshire College in Amherst. At current funding levels, the endowment will help support one student's studies at the college every four years, said college spokeswoman Elaine Thomas.
A professor was inspired to create the fund following a student's senior project on the Development, Relief, Education for Alien Minors act, which would allow some undocumented immigrants to achieve U.S. citizenship by getting college degrees or by serving in the military. The legislation has yet to pass in Congress.
Hampshire alumni, graduating students, parents and other donors have given more than $300,000 since the spring to fund the scholarship and an endowment to sustain it.
There are an estimated 65,000 undocumented immigrants who graduate from American high schools each year. Of those, an estimated 5 to 10 percent apply for college.
No state or federal laws prohibit the admission of undocumented immigrants into U.S. colleges, but schools have varying admission policies.
Many states treat undocumented immigrants as international students, charging them hefty out-of-state tuition regardless of whether they were raised in the state.
Only California, New Mexico and Texas allow undocumented immigrants to receive state financial aid, according to the National Conference of State Legislatures. Illinois has a privately-funded scholarship endowment for these students, according to the group. There are also some private scholarships that openly welcome undocumented immigrant applicants and others get financial help from merit-based scholarships.
Margaret Cerullo, the sociology professor who spearheaded the scholarship, has called the barriers blocking undocumented immigrants' access to a college education a "social injustice."
"For a lot of us, access to higher education is a deep principle," Cerullo said in a statement last month.
Thomas said Hampshire College hopes to grow the size of the endowment to be able to help more immigrants. She would not identify the student who has received the award for the school year beginning this fall, citing federal education privacy rules.
Justin Draeger, the president and chief executive officer of the National Association of Student Financial Aid Administrators, praised states, schools and scholarship funds that recognize this population of students didn't come to the country by choice, but were brought to the country as young children or infants.
"There are a lot of kids who are U.S. citizens who have barriers to higher education," he said. "These students have these barriers and more."
Both the University of California Berkeley and University of California Los Angeles have offered scholarships specifically for undocumented immigrants.
Eva Millona, the executive director if the Massachusetts Immigrant and Refugee Coalition, said this is the first instance where she has heard of a Massachusetts college or university offering a specific scholarship to undocumented immigrants.
"We're thrilled to hear this and we commend them for this generous effort," she said.
Based on reporting by the Associated Press.
Follow us on twitter.com/foxnewslatino
Like us at facebook.com/foxnewslatino