Mass escape: 29 suspected cartel members break out of Mexico prison through 120-foot tunnel
El Chapo may be gone from Mexico, but tunnel-aided escapes by inmates are alive and well.
On Wednesday, 29 suspected drug cartel members used a 120-foot tunnel to escape from a state prison in the northern Mexico border state of Tamaulipas, authorities said.
One of the inmates, who escaped close to midnight, shot to death a passing motorist in an apparent carjacking in the state capital, Ciudad Victoria.
The Tamaulipas state security spokesman Luis Alberto Rodriguez said 12 of the 29 have been recaptured.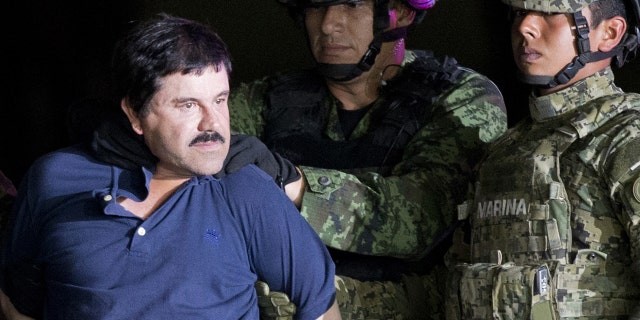 Rodriguez said the inmates had dug a tunnel about 5 yards (meters) deep and 40 yards (meters) long to flee. Rodriguez said the tunnel opening was hidden in a hut that inmates had illegally constructed in a part of the prison they essentially controlled.
Ciudad Victoria has been dominated for years by the fragmented Zetas cartel.
The escape of so many inmates comes just two years after the highly publicized prison break of Mexican drug kingpin Joaquin "El Chapo" Guzman, who escaped twice from maximum-security jails, the second time through a mile-long tunnel dug to the shower in his cell.
That tunnel escape was highly embarrassing for the government of Mexican President Enrique Pena Nieto, and Mexican officials were seen as eager to hand the headache off to the United States afterward.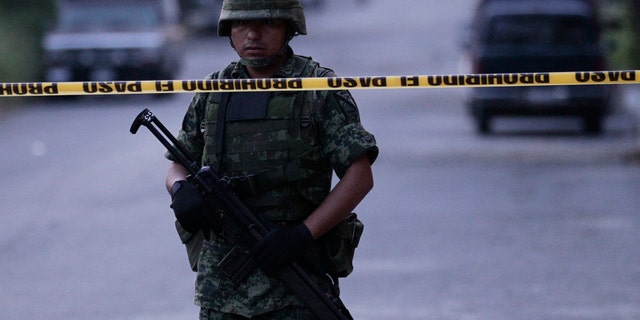 Guzman was extradited to the United States in January.
After his 2015 escape, Guzman became something of a folk legend for a segment of Mexico's population for his defiance of authorities. He has been immortalized in songs known as narco-corridos, ballads about the drug trade and drug bosses.
On Thursday, Mexican police officers set up a perimeter around the Tamaulipas jail to determine how the suspected cartel members got away, according to Breitbart News.
The tunnel reached 15 feet underground, Breitbart reported.
Overcrowding, corruption and inmate control of prison areas have been persistent problems in Mexican prisons.
Rodriguez said about 30 guards at the facility were being investigated and appealed for help from neighboring states in apprehending the escaped inmates.
He said the prison dates to the 1940s and is outmoded. State authorities have been looking into moving the prisoners to other facilities, outside the city.
The Associated Press contributed to this report.