Marine vet, girlfriend found dead in Belize were strangled, police say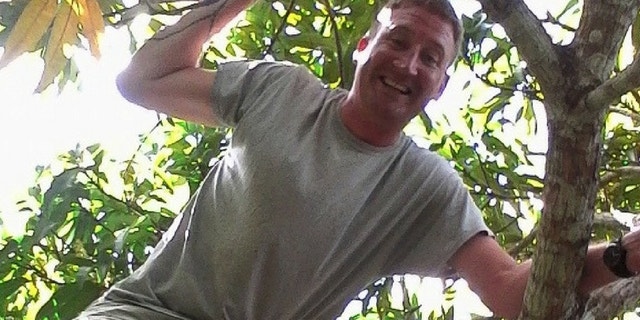 A U.S. Marine veteran and his Canadian girlfriend whose bodies were found this week in Belize died of strangulation, police said Tuesday.
The bodies of Drew DeVoursney, 36, and Francesca Matus, 52, turned up in a sugar cane field in an "advanced state of decomposition" a week after they went missing, The Toronto Star reported. DeVoursney's body was on top of Matus' and both had duct tape wrapped around their wrists.
The couple was last seen leaving Scotty's Bar and Grill in Corozal the night of April 25. Matus was scheduled to fly back to Toronto the next day. A friend reported them missing after he went to Matus' home to drive her to the airport and couldn't find her. Matus' car was also gone.
Police found the vehicle Sunday in a sugar cane field, about 10 miles from the bar, the Star reported. Their bodies were found the next day.
MEXICAN NAVY: 1 MARINE, 7 CRIME SUSPECTS KILLED IN SHOOTOUT
The U.S. Bureau of Consular Affairs told the newspaper that it was "aware of reports" that a citizen had died in Belize, but did not comment further. Global Affairs Canada offered its condolences and said officials are working with authorities in Belize to gather more information.
DeVoursney's mom, Cher, said the U.S. Embassy in Belize informed her of her son's death. DeVoursney, who is from Atlanta, served several tours in Iraq and had been in Belize since December.
POLICE: SUSPECT IN FATAL SHOOTING ON RUN WITH TEENAGE GIRL
"He's a real adventure boy, that's what I call him, my adventure boy because he's done so many different things," Char DeVoursney told the newspaper.
Drew DeVoursney was expected to fly back to Atlanta on Friday, Fox 5 Atlanta reported.
Matus, a mother to twin boys, lived in Belize from December to April.
"She only said really good things about Belize. She loved it there," Matus' friend Robert Di Matto said.
"She loved the bay, she loved lying in her hammock, she loved the spirit and the energy that it brought."
Matus and DeVoursney had been dating for a few months before their deaths.
Drew DeVoursney's brother, David, and friend, Brandon Barfield, flew to Belize to bring the marine veteran's remains home.
Barfield, who initially set up a GoFundMe page to cover expenses for the search, wrote in a Tuesday update that the family want a private investigation into the couple's death.
"We are, now, seeking to hire a private investigation firm to have a second look into his death because we want to truly exhaust all resources for Drew and his family," Barfield wrote.
"They deserve justice and peace."