Man who shot at George Zimmerman's car during road rage gets 20-year sentence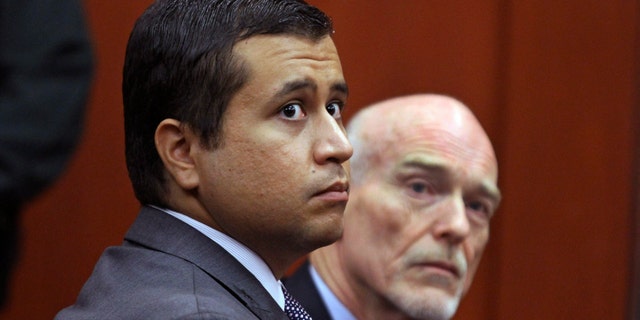 A man who fired at former neighborhood watch volunteer George Zimmerman's vehicle during a road-rage confrontation last year has been sentenced to 20 years in prison.
At the sentencing hearing Monday morning, Zimmerman said 38-year-old Matthew Apperson showed no regard for human life and even seemed joyful because he mistakenly thought he'd killed Zimmerman, the Orlando Sentinel reported.
"The crux here is Mr. Apperson's blatant disregard for my life, any life … anybody driving up and down Lake Mary Boulevard," Zimmerman told the judge, as quoted by the Sentinel.
Apperson was convicted by a Seminole County jury last month of attempted second-degree murder, armed aggravated assault and shooting into a vehicle.
Twenty years is the state-mandated minimum for shooting at another person with a gun.
Moments before the sentencing, both Apperson's wife and mother asked Circuit Judge Debra S. Nelson to throw out the verdict, calling it unfair because the man had acted in self-defense.
"We will hold our collective breaths to see what outrageous acts he (Zimmerman) performs next," said the defendant's mother, Janet White, according to the newspaper.
Zimmerman suffered minor injuries when a bullet shattered the passenger-side window of his truck. During the trial prosecutors said the damage would have been much worse if the bullet had been five inches lower.
Zimmerman was acquitted of second-degree murder after fatally shooting unarmed teenager Trayvon Martin in 2012.
With reporting by the Associated Press.