Man wanted in Mexico for 1999 slaying found living and working in Indianapolis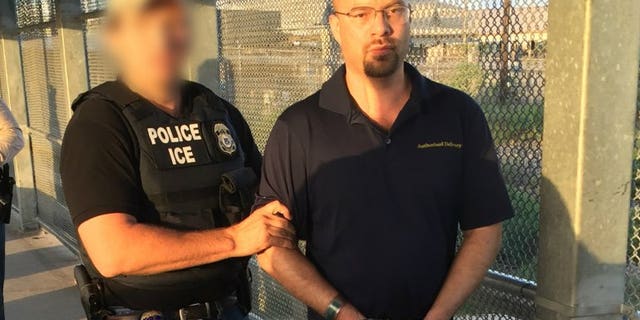 NEWYou can now listen to Fox News articles!
INDIANAPOLIS, Ind. – A Mexican national wanted in Mexico on murder charges was living and working in Indianapolis before he was deported and turned over to Mexican law enforcement last week.
Agustin Espinoza-Betancourt, 34, allegedly murdered a man in 1999 in Morelos, Mexico. According to authorities, he got into an altercation with his neighbors – a mother and a son – and he shot the son four times. The mother tried to shield her son, and she was shot twice but survived.
Authorities say Espinoza-Betancourt entered the United States illegally in April 1999, shortly after committing the murder.
Enforcement and Removal Operations officers arrested Espinoza-Betancourt on June 21, 2016 outside his place of employment in Indianapolis.
The Chicago office of U.S. Immigration and Customs Enforcement (ICE) deported Espinoza-Betancourt on Friday.
He departed from Chicago on an ICE charter flight and was turned over to the custody of Mexican law enforcement authorities at the Brownsville, Texas, Port of Entry.
If convicted, he faces up to 22 years in prison.
"The continued cooperation between the United States and the Mexican government results in such repatriations of foreign fugitives and improved public safety," said Ricardo Wong, field office director for ERO Chicago. "International fugitives who think they can evade justice by fleeing to the United States should take notice — they will find no refuge here."
Members of the public who have information about foreign fugitives are urged to contact ICE by calling the ICE tip line at 1 (866) 347-2423 or internationally at 001-1802-872-6199. They can also file a tip online by completing ICE's online tip form.
For more stories like this, visit Fox 59.