Man Punches Cop After Mistaking Police Uniform For Halloween Costume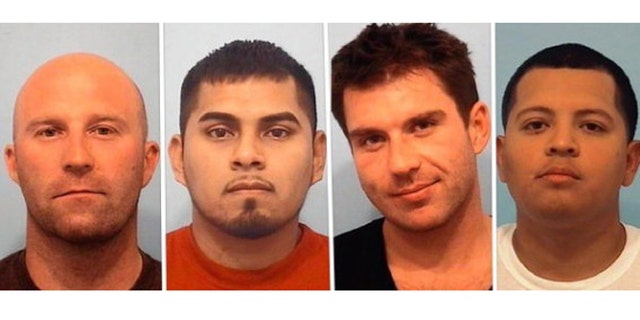 A Chicago area man who punched a police officer during a brawl said he mistook the officer for a civilian who was dressed as a cop for Halloween, according to authorities.
According to the Chicago Tribune, Andres Lopez, 25, allegedly punched an officer Sunday night during a fight outside a bar in downtown Naperville, Illinois.
It began as an argument between a man and a woman in the bar and then grew to a larger altercation outside – where friends became involved.
At that moment, according to Sgt. Lou Cammiso, Lopez hit an officer as police tried to break up the brawl.
"As an organization, I think we feel pretty comfortable we're pretty well identified," Cammiso said. "But it is Halloween."
Swavek Krakowiak, 29; Andres Lopez, 25; Jesus Nino, 24; and Marcin K. Klepinowski, 34, are free on bond and awaiting trial on a slew of charges from the brawl.
An examination of court records by the Chicago Sun Times revealed none of the men have criminal records in DuPage County. Their arraignment dates were pending as of Monday.
Follow us on twitter.com/foxnewslatino
Like us at facebook.com/foxnewslatino