Man kills daughter in Massachusetts a decade after trying to kill her mother, cops say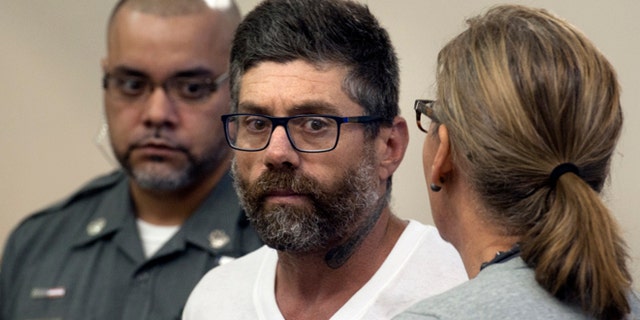 NEWYou can now listen to Fox News articles!
BRIDGEPORT, Conn. (AP) – A Brazilian citizen living in Connecticut was accused of fatally shooting his 19-year-old daughter in Massachusetts, more than a decade after he tried to kill her mother, officials said Monday.
Sabrina DaSilva, a Bristol Community College student, was shot July 3 outside her home in New Bedford, Massachusetts. A complaint filed Monday alleges her father, Walter DaSilva, of Danbury, shot her multiple times. No alleged motive was provided by authorities.
"This homicide case is particularly chilling because it involves a father being accused of killing his own daughter," said Thomas Quinn III, the Bristol County district attorney.
Walter DaSilva, 45, was arrested Friday in Bridgeport and charged initially with being a fugitive from justice and violating probation in connection with his conviction for attempting to murder the teen's mother in Weston, Massachusetts, more than a decade ago.
U.S. marshals say he is a Brazilian citizen and that his immigration status is in question.
DaSilva waived extradition at a hearing Monday. It's not clear if he has a lawyer.
The victim's mother, Lilian Silva, said she was relieved to hear of the arrest.
"I'm very interested in what he's going to say. And I want justice," Silva said in comments reported by The Boston Globe. "I don't have my daughter. It hurts me deeply."
Like us on Facebook
Follow us on Twitter & Instagram