Man in Mexico steals hearse with body inside, police say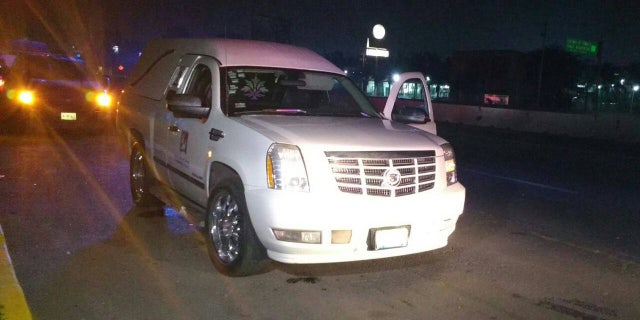 A man in Mexico was arrested Friday after stealing a hearse that still had a body inside, according to police.
The Tlaquepaque Police Department said in a Facebook post the 40-year-old man, whose name was only given as Annibal Saul N., took the vehicle after seeing the keys left inside.
The hearse, a Cadillac Escalade, had been readied to take the body of an 80-year-old man from a hospital in neighboring Guadalajara to a funeral home.
It's not yet clear if the man knew the body was inside at the time when he took the vehicle.
MEXICAN CITY TELLS POLICE TO IGNORE MOST SEX IN PUBLIC
Officers later spotted the hearse on a highway and arrested the suspect, who has since been turned over to prosecutors. Police said on Facebook they were able to recover the vehicle and the body inside.
The Associated Press contributed to this report.